V8 Supercars confirm Virgin as primary backer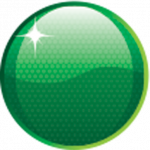 Virgin Australia will put its name to the V8 Supercars Championship as primary sponsor for the next five years as the category brings forward a change to its brand name.
As previously reported, the carrier has taken a significant step-up in its investment with the category it has been associated with for many years as the series airline partner.
Virgin's position as primary series backer represents the first time a company has put its name to the category since Shell's long-time naming rights deal came to an end in 2001.
To be known as the Virgin Australia Supercars Championship, the series will drop the V8 component from the brand name from July 1, co-inciding with the new airline deal as the sport begins the transition to the new Gen 2 rules from 2017.
Although declining to elaborate on the value of the deal, V8 Supercars chief executive James Warburton said the Virgin Australia backing realised a big step for the sport.
"We are delighted to welcome one of Australia's most recognisable and premium brands as our naming rights partner for the next five years," Warburton said.
"We are focused on delivering a first class experience for our fans and this is a big win for our fans who fly thousands of kilometres every year across the country.
"Supercars generate $250 million in economic and tourism benefits to the cities and regions we visit in every state and territory and Virgin Australia will play a vital role in continuing to drive this growth.
"V8 engines will always be part of our sport but as we continue to open the door to new manufacturers and different engine configurations as part of the transition to the Gen 2 regulations we believe the time is right to move to Supercars."
Virgin Australia Group chief executive John Borghetti said the deal would help trigger more economic and tourism benefits for the broader Australian community.
"Our airline is a strong supporter of Australian sport and we are very excited to be the naming rights partner of the Virgin Australia Supercars Championship," Borghetti said.
"As Naming Rights Partner, we will work with Supercars to generate further economic and tourism benefits for communities across Australia, including through the launch of our new Supercars Travel platform."
Six-times champion Jamie Whincup, a Virgin Australia brand ambassador, said the arrangement reflects the robust nature of the sport.
"Having such a prestigious brand behind us is testament to the category as we continue to grow from strength to strength," Whincup said.
"Just as Virgin Australia prides itself on delivering the very best service for its passengers, we aim to put on the greatest show in sport, and with the airline by our side, I know we will keep delivering an ever-improving package for our fans."
VIDEO: Jamie Whincup shows off his skills to celebrate Virgin Australia's partnership with V8 Supercars