Axe falls on Sydney Olympic Park street race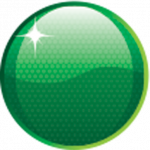 This year's Coates Hire Sydney 500 will be the last held at the Sydney Olympic Park street circuit, V8 Supercars has confirmed.
The event's demise, which has been expected for some months, has been announced in conjunction with a new date for this year's season finale.
Now set to take place over the December 2-4 weekend, the race has been moved back a week to avoid a clash with other events taking place at the precinct.
V8 Supercars CEO James Warburton said in a statement that the category is exploring other venues within the New South Wales market to replace the Sydney race.
"We are continuing discussions with Destination NSW about the best location for 2017 and beyond but we believe the time is right to move from Sydney Olympic Park," he said.
As previously reported, the category has held extended talks about shifting the event 100km north of Sydney to Gosford.
Although pushing for the Gosford alternative to commence as early as this year, it is understood that a deal for 2017 has yet to be concluded.
High costs have strangled the viability of V8 Supercars' Sydney Olympic Park showpiece, which was introduced to much fanfare in 2009.
Efforts to reduce the costs borne by V8 Supercars included a proposal to shorten the circuit, which ultimately failed to gain traction.
The final event this year will be marked by free entry for fans on Friday.