Speedcafe.com awarded at Night of Champions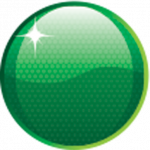 Speedcafe.com editor Stefan Bartholomaeus has taken out two awards at the Confederation of Australian Motor Sport's annual Night of Champions.
Held at Crown Casino in Melbourne, the gala dinner saw last year's CAMS title holders officially presented with their trophies.
Among the media awards, Bartholomaeus received the Journalist of the Year and Story of the Year (print/online) honours.
The latter award, for revealing last July that V8 Supercars was set to buy the Bathurst 12 Hour, follows Speedcafe.com editor-in-chief Gordon Lomas' Story of the Year gong from 2014.
It also adds to five peer-voted V8 Media Association awards for Bartholomaeus over the last two years, including Journalist of the Year on both occasions.
Last night's top individual honour, the Peter Brock medal, went to 27-year-old Molly Taylor, who finished runner-up in the 2015 Australian Rally Championship to Eli Evans.
Introduced in 2011, the award is designed to recognise a driver that shows characteristics associated with the late Peter Brock, including driving ability, sportsmanship and efforts to promote the sport.
"I'm incredibly overwhelmed to have been selected," said Taylor.
"I think I read the letter that CAMS sent me about 10 times before I believed that it wasn't a mistake.
"I remember meeting Peter when I was very, very young at a rally and I still remember very well how friendly he was and how much time he gave to these little girls who thought he was god.
"Peter was so good at translating the passion and energy he had for the sport and inspired so many people with it."
Others recognised included long-time CAMS foundation supporters Tom Warwick and Geoff Morgan, who received the CAMS Membership of Honour.
Nineteen-year-old Joey Mawson was meanwhile named CAMS Young Driver of the Year ahead of a planned return to Germany for a second attempt at the nation's Formula 4 championship.
See below for the full list of award winners
CAMS Awards
• Phil Irving Award: David Mawer
• Donald Thomson Award: Simon Bulasch
• Australian Official of The Year: Peter Castledine
• Life Membership: Ross Tapper
• Life Membership: Steve Ashton
• Life Membership: Adrian Stafford
• Membership of Honour: Tom Warwick
• Membership of Honour: Geoff Morgan
• Award of Merit Winner: Bob Glindemann
• CAMS Young Driver of The Year: Joey Mawson
• Peter Brock Medallist: Molly Taylor
FIA Awards
• FIA Best Marshal of The Season: Belinda Taylor
• FIA World Endurance Champion: Mark Webber
Media Awards
• Media Service Award Winner: Max Stahl
• Media Service Award Winner: Mike Raymond
• Media Service Award Winner: Bill Tuckey
• Motor Sport Journalist of The Year & Story of The Year: Stefan Bartholomaeus
• Motor Sport Photograph of The Year: John Morris
• Motor Sport Photographer of The Year: Bruce Thomas
• Motor Sport Story of The Year (Television): Greg Rust
2015 National Series and National Class Champions
Off Road
• AORC Pro Buggy Class Champion: Shannon Rentsch & Ian Rentsch
• AORC Extreme 4WD Class Champion: Luke Ayres & Josh Attard
• AORC Super 1650 Buggy Class Champion: Chris Browning & Chris Clarke
• AORC Extreme 2WD Class Champion: Steven Sanderson & Braeden O'Cass
• AORC Prolite Buggy Class Champion: Matthew Martin & Kerri Martin
• AORC Production 4WD Class Champion: Jason Galea
Circuit
• Superkart 125cc Gearbox National Champion: Mark Robin
• Superkart 250cc Gearbox National Champion: Jordan Ford
• Aussie Racing Cars Series Champion: Brendon Pingel
• Australian Saloon Car Series Champion: Gavin Ross
• Australian Sports Car Racer Series Champion: Mark Laucke
• Porsche GT3 Cup Challenge Champion: Ryan Simpson
• Australian Touring Car Masters (ProAM) Champion: Cameron Tilley
• Australian Touring Car Masters Series ProSports Class Champion: Leo Tobin
• Australian Touring Car Masters Series ProMaster Class Champion: John Bowe
• Australian V8 Touring Car Series Champion: Liam McAdam
• Radical Australia Cup Champion: Peter Paddon
Rally
• Australian Side by Side Rally Champion: Cody Crocker & Greg Foletta
• 4WD Rally Series Champion: Marcus Walkem & Scott Walkem
• Australian Rally Championship 1600 Cup Champion: Rhys Pinter
CAMS National Championships
• Australian Motorkhana Championship: Scott Bennett
• Porsche Carrera Cup Champion: Nick Foster
• Australian Formula 4 Champion: Jordan Lloyd
• Australian Off-Road Champion: Shannon Rentsch
• Australian Rally Champions: Eli Evans & Glen Weston
• Australian Touring Car Champion: Mark Winterbottom