NASCAR adopts franchise model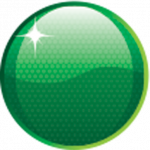 In what is being heralded as a major milestone in the sport's history, NASCAR will introduce a franchise system for its Sprint Cup teams from the 2016 season.
Announced today following extensive negotiations between NASCAR and its teams, the new model sees 36 teams guaranteed entry into each Sprint Cup event.
The grid will be reduced from 43 to 40 cars as part of the changes, with the final four places for each race determined through the regular qualifying procedures.
Each franchise, or 'charter' as they are being officially termed', will exist for the next nine years and can be bought and sold between teams.
Similar to the model seen in V8 Supercars, the system gives team owners a tangible asset in return for their commitment to the championship.
"Today represents a landmark change to the business model of team ownership in NASCAR," declared NASCAR CEO Brian France.
"The Charter agreements provide nine years of stability for NASCAR and the teams to focus on the growth initiatives together with our track partners, auto manufacturers, drivers and sponsors."
France added that the newly established Team Owner Council will also have input into competitive and marketing matters going forward.
"I've always stressed that if we can do things to improve the business of our stakeholders, we will pursue it," he said.
"I'm very proud of what we've accomplished today with this agreement."
The 36 franchises have been awarded to the following teams on the basis of participation across the 2013-2015 seasons.
Richard Petty Motorsports (2), Richard Childress Racing (3), Team Penske (2), Hendrick Motorsports (4), Roush Fenway Racing (3), Chip Ganassi Racing with Felix Sabates (2), Joe Gibbs Racing (3), Michael Waltrip Racing (2), Stewart-Haas Racing (3), Furniture Row Racing (1), Front Row Motorsports (2), JTG Daugherty Racing (1), Tommy Baldwin Racing (1), Germain Racing (1), Go FAS Racing (1), BK Racing (2), Premium Motorsports (1), Circle Sport Racing (1) and HScott Motorsports (1).
Three entries that competed full-time last season, the #19 of Joe Gibbs Racing (Carl Edwards), the #41 of Stewart-Haas Racing (Kurt Busch) and the #46 of HScott Motorsports (Michael Annett), have not been awarded charters due to be recent additions to the series.
JGR and Stewart-Haas have both confirmed that they are in the final stages of purchasing the two charters from Michael Waltrip Racing, which closed its doors at the end of last season.
MWR majority owner Rob Kauffman has spearheaded talks between the teams and NASCAR to create the charter system and is set to gain instantly from its creation.
At the press conference announcing the new system, Kauffman admitted he was unsure exactly how much the charters will sell for initially.
"If you had to ask me right now, what do I think they're roughly worth, I would say, single-digit millions, individually," he said.
"Low or high, it's kind of hard to pin on it, but I'd say that's not a bad guess."
Under the new rules, teams may transfer or 'lease' a charter to another team for a single season once over the first five years of the agreement.
Any charter that finishes in the bottom three of the owners' standings for three consecutive seasons may be removed by NASCAR.
Additionally, teams may operate no more than four charters each, removing the previous leeway to run a fifth car for a rookie driver.
The new NASCAR season kicks off with the non-points scoring Sprint Unlimited this Saturday.