ARMOR ALL Summer Grill: The growth of the Bathurst 12 Hour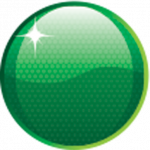 Episode 21 of the Armor All Summer Grill takes a look at the expansion of the Bathurst 12 Hour.
Speedcafe.com has produced another collection of 21 episodes featuring host Tim Hodges and expert Jack Perkins and interviews with a variety of motorsport stars.
This episode sees the panel discuss how the Mount Panorama GT classic will continue to grow under V8 Supercars control.
Each of the 21 episodes will allow fans the chance to win an Armor All Gift Pack.
Episode 21: The growth of the Bathurst 12 Hour