Jaguar and Williams team up for Formula E entry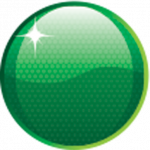 Jaguar will return to international motorsport after announcing plans to join the FIA Formula E Championship.
The British marque will enter the all-electric series from the start of the 2016/2017 campaign with support from new technical partner Williams Advanced Engineering.
Williams will extend its relationship with Jaguar Land Rover after the collaboration worked on producing Jaguar's C-X75 plug-in hybrid concept car.
Jaguar's last motorsport involvement came in Formula 1 when it ran a team from 2000-2004 before selling its operation to Red Bull Racing.
The marque is yet to confirm its driver line-up to contest Formula E's third season.
Group Engineering Director for Jaguar Land Rover, Nick Rogers, says the category is the perfect fit for the brand's objectives.
"Electric vehicles will absolutely play a role in Jaguar Land Rover's future product portfolio and Formula E will give us a unique opportunity to further our development of electrification technologies," said Rogers.
"The championship will enable us to engineer and test our advanced technologies under extreme performance conditions.
"It is my belief that over the next five years we will see more changes in the automotive world than in the last three decades.
"The future is about being more connected and more sustainable; electrification and lightweight technologies are becoming more important than ever as urbanisation continues to increase.
"Formula E has recognised and reacted to these trends and the championship's exciting and pioneering approach is the perfect fit for our brand."
Jaguar is the latest manufacturer to link up with Formula E, which currently boasts involvement from Renault, Citroen and Audi.
The news follows the announcement that the Trulli GP squad will withdraw from the championship.
The team run by former Formula 1 driver Jarno Trulli missed the opening two round of the season after hitting a series of technical issues with its new drivetrain.
"We are disappointed that Trulli has decided to leave the championship," said championship boss Alejandro Agag.
"Having a driver of the status of Jarno Trulli involved in the early days certainly helped to boost the credibility of Formula E.
"Taking the decision to become a full manufacturer was a bold one, and one that was always going to present challenges due to the technical advances that Formula E is pioneering.
"While we are very sad to see Trulli leave, this does create an opportunity for a new team and manufacturer to enter and we are very confident about the future strength of the series."
VIDEO: Jaguar reveals its FIA Formula E plans