Ecclestone, Todt awarded new F1 powers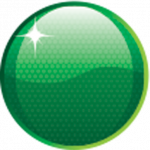 Formula 1 boss Bernie Ecclestone and FIA president Jean Todt have been awarded the power to make key decisions and changes to Formula 1's structure in the future.
Approved by a near unanimous vote at this week's World Motor Sport Council meeting in Paris, Ecclestone and Todt will now make recommendations and decisions on a number of issues the sport is facing.
The FIA confirmed that power units and cost reduction will be among the key items to receive input from the duo, with recommendations expected to be made in January next year.
"The World Motor Sport Council approved, by a near unanimous number (just one vote against), a mandate for the FIA President, Jean Todt and the Representative of the Commercial Rights Holder, Bernie Ecclestone to make recommendations and decisions regarding a number of pressing issues in Formula One such as governance, Power Units and cost reduction," read a statement from the FIA.
"Mr Todt and Mr Ecclestone expressed their intention to establish conclusions on these matters by 31 January, 2016."
The rising cost of the current V6 hybrid engines has emerged as a hot topic this season which prompted a tender process for the introduction of a budget power unit for the category.
It was confirmed last week that this plan has been shelved.
Meanwhile, the FIA has agreed to allow Ferrari to supply 2015 specification engines to Red Bull's sister outfit Toro Rosso next season.
The team ran Ferrari units from 2007-2013 before switching to Renault power for the last two seasons.
"Power Units homologated in previous seasons may now be re-homologated. Previously no manufacturer could supply more than one specification of PU (power unit)," read a statement from the FIA.
"The World Motor Sport Council was also advised that the FIA had agreed for Ferrari to supply a fourth customer team with a 2015-specification Power Unit in 2016."
It has also been confirmed that engine manufacturers will be awarded 32 development tokens to be used throughout the season to improve their systems.
Changes to the tyre rules were announced with Pirelli now due to supply three compounds of dry tyres at each race from next season.
Teams will then select two compounds for use in the race in a bid to open up tyre strategy.
Pirelli has already revealed plans to supply an ultra-soft compound tyre for use next year.