Renault admits engine upgrade failed to deliver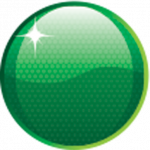 Renault has admitted its heavily upgraded power unit failed to meet the expected projections at the Brazilian Grand Prix.
Red Bull driver Daniel Ricciardo debuted the latest iteration of the Renault V6 power unit at Interlagos and while it proved to be reliable the engine lacked a significant performance boost.
The Australian was unimpressed by the upgrade which ultimately saw him unable to match his team-mate Daniil Kvyat, who was utilising an older specification engine.
While aware of the engine's shortcomings, Renault's director of operations Remi Taffin says the information gathered is crucial for development ahead of the 2016 campaign.
It has since been reported that the engine Ricciardo ran did not feature the full upgrade which Renault has spent 11 of its 12 engine development tokens on.
"We tried out the new ICE upgrades in Daniel Ricciardo's car. The engine ran reliably, but unfortunately it did not deliver the expected improvements in performance," said Taffin.
"All the same, the reliable running ensured we gathered a lot of data to analyse how we can move forward to the final race of the year and going into the winter."
Renault and Red Bull are yet to disclose if they will use the fully upgraded engine for the final round at Abu Dhabi.