Super Trucks course takes shape in Sydney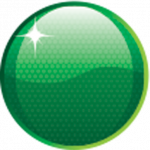 Robby Gordon has rolled up his sleeves to help with construction of the Stadium Super Trucks course in preparation for an historic double-billing alongside Sprintcars at Sydney's Valvoline Raceway on Saturday night.
Fresh from its highly entertaining showing at the Castrol Gold Coast 600, Gordon's SST will run on the same program as Round 4 of the Ultimate Sprintcar Championship.
It will represent the first time the Charlotte-based trucks have raced on dirt outside of North America.
Gordon will drive alongside his American compatriots who include Burt Jenner, who won the opening race at the Gold Coast, and Sheldon Creed (Race 2 and 3 winner).
Both Gordon and Jenner were involved in the track preparation of the infield which includes the manicuring of 2000 tonnes of dirt.
The purpose-built layout includes five temporary ramps and a huge 10m jump which is a combination of a shipping container topped by a ramp.
"We have a big job ahead of us, but it is all coming together," said Gordon.
"We had a massive event on the Gold Coast last week and I think everyone's eyes were opened to what Stadium Super Trucks can deliver.
"This is the home environment for these trucks and we have built some massive jumps which will leave 25 feet (7.6m) of air under the tyres."
The 37-year-old Jenner has developed a solid racing career after receiving his break via a reality motorsport competition.
"The Gold Coast was a hell of an event and I think we have plenty of more fans as a result," said Jenner.
"The dirt is not my home, I would prefer to be on the black stuff, but we will go out there and keep out of trouble and make sure we are in a position to 'get dirty' over the last few laps."
The Australian contingent will be headed by Gold Coast round winner and 2014 Supercheap Auto Bathurst 1000 winner Paul Morris, Matthew Brabham and Australian action athlete Matt Mingay, who won the final race at Surfers Paradise.
The Stadium Super Trucks will be joined by the 900 horsepower Ultimate Sprintcars on Saturday night from 6pm with the event supported by Supercheap Auto, myPlates and the Daily Telegraph.
Tickets can be purchased online at ticketek.com.au or direct at the gate.