Morris takes Super Truck meeting victory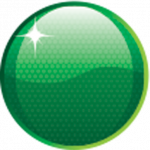 Paul Morris earned a round victory on his debut in the Stadium Super Trucks at the Castrol Gold Coast 600.
The former V8 Supercar driver finished fifth and second in Sunday's two action packed 10 lap race which proved enough to take the outright meeting victory.
Australian action athlete Matt Mingay was locked in a battle with Morris in the final race with the former making a decisive pass for the lead on the back straight in the closing stages.
Mingay held firm to claim his maiden race win in the series.
American Keegan Kincaid completed the podium ahead of Race 1 winner Burt Jenner.
Morris, who will contest next Saturday's Stadium Super Truck round at Sydney's Valvoline Raceway, was hooked by the category and is eyeing further possibilities in the series.
"It's been an awesome weekend, normally there is a lot of pressure and thinking – but here you let your driving do your talking," said Morris.
"The guys up the front are the best in the world at this type of racing.
"It provides a very sound commercial proposition and we're going to try and make more races happen – perhaps even in Vegas in two weeks time.
"I think I've found my new career."
The final race provided plenty of hairy moments with the most notable involving Brett Thomas, who rolled his truck at Turn 1. Luckily the vehicle was righted and he was able to continue.
Meanwhile, Sheldon Creed won the day's earlier race as he fended off American's Scotty Steele and Stadium Super Trucks founder Robby Gordon.
It proved to be an eventful day for Matthew Brabham who retired from both races.
The grandson of the late three-time Formula 1 world champion Sir Jack Brabham suffered an awkward landing from a jump that saw the truck go almost perpendicular to the race track.
The 21-year-old was taken to the circuit's medical centre as a precaution before being released without injury.
Contact with Steele saw him eliminated from the final race after just three laps.