Courtney/Perkins score fairytale GC600 victory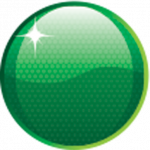 A mid-race fuel strategy call set up a sensational victory for James Courtney and Jack Perkins on the former's return from injury at Surfers Paradise.
Entering the weekend under a cloud following a two-month lay-off, Courtney showed no signs of weakness as he conserved fuel to the chequered flag.
The victory also marks a maiden triumph for Jack Perkins in his 129th V8 Supercars Championship start.
Rick Kelly/David Russell took second for Nissan ahead of Garth Tander/Warren Luff, who secured the Pirtek Enduro Cup on a fairytale day for the HRT.
THE FINAL RACE OF THE 2023 REPCO SUPERCARS CHAMPIONSHIP ON ONE OF THE WORLD'S BEST STREET CIRCUITS. GO ALL IN AT THE VAILO ADELAIDE 500, CLICK HERE TO BUY TICKETS
Starting from 11th on the gird, Perkins held 10th through the early stages; a position that Courtney continued in once the minimum co-driver laps expired.
A debris Safety Car on lap 54 then turned the race on its head, triggering the entire field to pitlane for fuel and soft tyres significantly ahead of schedule.
Double-stacking hurt all of those running behind their team-mates, including Courtney, who rejoined the circuit 16th.
Returning for a splash of fuel before the Safety Car returned to pitlane however would prove the winning move.
Restarting 20th, the #22 Commodore eventually cycled to the front as others progressively made their third stops – the last of which came just five laps from the flag.
Kelly meanwhile elected against a splash of fuel at all, conserving throughout a near 50 lap final stint to score second in a car that had run 23rd after a torrid opening lap.
Tander led the majority of the race's second half before peeling in for fuel with 10 laps to go and rejoining third, marking a three-place gain on where he'd run at the restart.
Eventual fourth place finishers Craig Lowndes and Steven Richards Holden had led the early stages and appeared on course for victory before the mid-race strategy twist.
Lowndes led at the restart before proving among the first to commit to the third stop, dropping him temporarily down the order.
The pole-sitting Scott McLaughlin/Alexandre Premat Volvo shadowed the Red Bull Holden from the outset, but eventually finished sixth after losing out late to a charging Shane van Gisbergen.
The Jamie Whincup/Paul Dumbrell Holden took seventh despite double-stacking in its stop, followed home by James Moffat, David Reynolds and Michael Caruso.
Mark Winterbottom's championship lead was further eroded by a lacklustre run to 11th, while the sister Cameron Waters/Russell Ingall entry struggled for pace on its way to 19th.
Winterbottom now leads Lowndes by 258 points with three events remaining.
Result: V8 Supercars Race 27, Surfers Paradise
| | | | | | |
| --- | --- | --- | --- | --- | --- |
| 1 | Holden Racing Team | J.Courtney/J.Perkins | Holden Commodore VF | 102 | 02:14:20.4257 |
| 2 | Nissan Motorsport | R.Kelly/D.Russell | Nissan Altima | 102 | 02:14:22.4187 |
| 3 | Holden Racing Team | G.Tander/W.Luff | Holden Commodore VF | 102 | 02:14:26.1032 |
| 4 | Red Bull Racing Australia | C.Lowndes/S.Richards | Holden Commodore VF | 102 | 02:14:31.6848 |
| 5 | Team Darrell Lea STIX | S.Van Gisbergen/J.Webb | Holden Commodore VF | 102 | 02:14:34.9491 |
| 6 | Wilson Security Racing GRM | S.McLaughlin/A.Premat | Volvo S60 | 102 | 02:14:35.5685 |
| 7 | Red Bull Racing Australia | J.Whincup/P.Dumbrell | Holden Commodore VF | 102 | 02:14:36.0590 |
| 8 | Nissan Motorsport | J.Moffat/T.Douglas | Nissan Altima | 102 | 02:14:36.2947 |
| 9 | The Bottle-O Racing Team | D.Reynolds/D.Canto | Ford Falcon FG/X | 102 | 02:14:39.1019 |
| 10 | Nissan Motorsport | M.Caruso/D.Fiore | Nissan Altima | 102 | 02:14:41.8647 |
| 11 | Pepsi Max Crew | M.Winterbottom/S.Owen | Ford Falcon FG/X | 102 | 02:14:42.9338 |
| 12 | Supercheap Auto Racing | T.Slade/T.D'Alberto | Holden Commodore VF | 102 | 02:14:49.8877 |
| 13 | Freightliner Racing | F.Coulthard/L.Youlden | Holden Commodore VF | 102 | 02:14:50.3802 |
| 14 | Walkinshaw Racing | L.Holdsworth/S.Bourdais | Holden Commodore VF | 102 | 02:14:50.7841 |
| 15 | Repair Management Aust Racing | N.Percat/O.Gavin | Holden Commodore VF | 102 | 02:14:52.9429 |
| 16 | Erebus Motorsport V8 | W.Davison/A.Davison | Mercedes E63 AMG | 102 | 02:15:00.5318 |
| 17 | Nissan Motorsport | T.Kelly/A.Buncombe | Nissan Altima | 102 | 02:15:10.4312 |
| 18 | Super Black Racing | A.Heimgartner/A.Pedersen | Ford Falcon FG/X | 102 | 02:15:12.9558 |
| 19 | Pepsi Max Crew | C.Waters/R.Ingall | Ford Falcon FG/X | 102 | 02:15:16.3535 |
| 20 | GB Galvanizing Racing | D.Wood/M.Jones | Holden Commodore VF | 102 | 02:15:16.6141 |
| 21 | DJR Team Penske | S.Pye/M.Ambrose | Ford Falcon FG/X | 102 | 02:15:31.1188 |
| 22 | Team Cooldrive | T.Blanchard/K.Reindler | Holden Commodore VF | 101 | 02:14:51.9744 |
| 23 | Team BOC | J.Bright/A.Jones | Holden Commodore VF |  97 | 02:14:46.5574 |
| 24 | Erebus Motorsport V8 | A.Walsh/J.Le Brocq | Mercedes E63 AMG |  88 | 02:14:24.5375 |
| DNF | Wilson Security Racing GRM | Chris Pither | Volvo S60 |   6 |     7:41.0451 |
Championship Standings
| | | |
| --- | --- | --- |
| 1 | Mark Winterbottom | 2599 |
| 2 | Craig Lowndes | 2341 |
| 3 | David Reynolds | 2281 |
| 4 | Garth Tander | 2141 |
| 5 | Fabian Coulthard | 2096 |
| 6 | Shane van Gisbergen | 2061 |
| 7 | Chaz Mostert | 2017 |
| 8 | Jamie Whincup | 1792 |
| 9 | Rick Kelly | 1637 |
| 10 | James Courtney | 1634 |
| 11 | Scott McLaughlin | 1578 |
| 12 | Tim Slade | 1456 |
| 13 | Michael Caruso | 1441 |
| 14 | Jason Bright | 1392 |
| 15 | Will Davison | 1336 |
| 16 | Lee Holdsworth | 1335 |
| 17 | James Moffat | 1274 |
| 18 | Todd Kelly | 1236 |
| 19 | Nick Percat | 1154 |
| 20 | Scott Pye | 1059 |
| 21 | Dale Wood | 1046 |
| 22 | Andre Heimgartner | 977 |
| 23 | Tim Blanchard | 969 |
| 24 | David Wall | 831 |
| 25 | Warren Luff | 747 |
| 26 | Ash Walsh | 726 |
| 27 | Jonathon Webb | 699 |
| 28 | Jack Perkins | 693 |
| 29 | Steve Owen | 684 |
| 30 | Steve Richards | 681 |
| 31 | Dean Canto | 648 |
| 32 | Luke Youlden | 516 |
| 33 | David Russell | 492 |
| 34 | Alexandre Premat | 492 |
| 35 | Tony D'Alberto | 462 |
| 36 | Taz Douglas | 426 |
| 37 | Sebastien Bourdais | 423 |
| 38 | Russell Ingall | 414 |
| 39 | Dean Fiore | 399 |
| 40 | Marcos Ambrose | 395 |
| 41 | Cameron Waters | 378 |
| 42 | Andrew Jones | 345 |
| 43 | Macauley Jones | 327 |
| 44 | Alex Davison | 327 |
| 45 | Paul Dumbrell | 326 |
| 46 | Karl Reindler | 288 |
| 47 | Alex Buncombe | 276 |
| 48 | Oliver Gavin | 258 |
| 49 | Ant Pedersen | 185 |
| 50 | Jack Le Brocq | 177 |
| 51 | Chris Pither | 141 |
| 52 | Aaren Russell | 108 |
| 53 | Drew Russell | 108 |
| 54 | Simona de Silvestro | 84 |
| 55 | Renee Gracie | 84 |
Pirtek Enduro Cup Standings
| | | |
| --- | --- | --- |
| 1 | Garth Tander/Warren Luff | 747 |
| 2 | Shane van Gisbergen/Jonathon Webb | 699 |
| 3 | Mark Winterbottom/Steve Owen | 684 |
| 4 | Craig Lowndes/Steve Richards | 681 |
| 5 | David Reynolds/Dean Canto | 648 |
| 6 | James Courtney/Jack Perkins | 573 |
| 7 | Fabian Coulthard/Luke Youlden | 516 |
| 8 | Scott McLaughlin/Alexandre Pramat | 492 |
| 9 | Rick Kelly/David Russell | 492 |
| 10 | Tim Slade/Tony D'Alberto | 462 |
| 11 | James Moffat/Taz Douglas | 426 |
| 12 | Lee Holdsworth/Sebastein Bourdais | 423 |
| 13 | Michael Caruso/Dean Fiore | 399 |
| 14 | Cameron Waters/Russell Ingall | 378 |
| 15 | Jamie Whincup/Paul Dumbrell | 351 |
| 16 | Jason Bright/Andrew Jones | 345 |
| 17 | Will Davison/Alex Davison | 327 |
| 18 | Dale Wood/Macauley Jones | 327 |
| 19 | Tim Blanchard/Karl Reindler | 288 |
| 20 | Todd Kelly/Alex Buncombe | 276 |
| 21 | Scott Pye/Marcos Ambrose | 270 |
| 22 | Nick Percat/Oliver Gavin | 258 |
| 23 | Andre Heimgartner/Ant Pedersen | 210 |
| 24 | Ash Walsh/Jack Le Brocq | 177 |
| 25 | David Wall/Chris Pither | 141 |
| 26 | Aaren Russell/Drew Russell | 108 |
| 27 | Simona de Silvestro/Renee Gracie | 84 |