Mercedes wins F1 title after Raikkonen penalty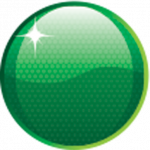 Mercedes secured the Formula 1 constructors crown after stewards penalised Kimi Raikkonen for his final lap crash with Valtteri Bottas at the Russian Grand Prix.
The German manufacturer was closing in on the title at Sochi but fell short after Ferrari's Sebastian Vettel finished second behind race winner Lewis Hamilton, with Raikkonen limping home in fifth after a collision with Bottas.
Following a post race stewards inquiry, Raikkonen was handed 30 second penalty for his clash with Bottas which dropped the Finn to eighth.
The loss of six points proved enough for Mercedes to claim back-to-back constructors' titles with four races remaining.
In a day of mixed emotions after Nico Rosberg retired early with a throttle issue, Mercedes boss Toto Wolff hailed the achievements of his team after scooping a second crown.
"That was a day with every possible emotion: a bittersweet day on track, then a tense wait – and finally a confirmation that we have won a second world championship," said Wolff.
"There are never any simple days in this sport But what a feeling it is to win a second title and a privilege to be part of this team.
"A world championship isn't just about points on a scoreboard, it's about many hours of hard work and sacrifice from every single member of the team.
"Most of whom are away from the limelight and work with incredible dedication six or seven days a week.
"Well done to every one of them in Brackley, Brixworth and Stuttgart."