Injured de Angelis in critical condition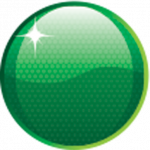 MotoGP rider Alex de Angelis is in a critical condition after further medical checks revealed an intracranial bleed following a practice crash at Motegi.
De Angelis was airlifted to Dokkyo Medical University Hospital in a conscious state after crashing heavily at Turn 9 during Practice 4 on Saturday.
The Ioda rider was initially diagnosed with a lung contusion and multiple fractures to ribs and vertebrae, while first scans confirmed he had sustained a concussion.
However, MotoGP Medical Director Michele Macchiagodena has reported a further CT and MRI scan has uncovered serious concerns regarding de Angelis' head injuries.
"Alex underwent a head CT scan on Saturday which gave negative results – however further checks today with the MRI demonstrated that he suffered intracranial bleeding – his condition is critical and he needs to be monitored closely," said Macchiagodena.
"He's currently sedated, his vital signs are stable but we need to keep an eye on the bleeding to evaluate, within the next 24-48 hours, if further intervention is required."
MotoGP confirmed de Angelis was due to undergo a neurosurgical evaluation to assess the intracranial bleed.