Injured marshal planning raceday Bathurst return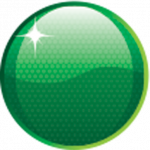 The veteran flag marshal injured in yesterday's horrific Bathurst crash involving Chaz Mostert is planning to return to Mount Panorama as soon as tomorrow.
Barry Cox, 68 from Gosford on the NSW Central Coast, suffered badly bruised ribs, a damaged shoulder and a 'hell of a headache' during the violent crash.
The marshal, who spoke exclusively with Speedcafe.com, is recovering in Orange Base Hospital.
Cox's wife Pam arrived at Orange last night along with his daughter and son in-law followed by other family members from Bathurst.
X-rays and scans cleared Cox of any serious head or internal injuries overnight.
"To tell you the truth I don't remember too much about it," Cox told Speedcafe.com.
"I was on the yellow flag and looking down to Forrest's Elbow, so it all happened behind me.
"I got a clout on the head and went to the ground and that was about it."
Cox started working as a race mechanic on Mini Coopers in the 1960s and kept his involvement through the sport by becoming a flag marshal in 2004.
He has been a regular marshal at small and major events ever since, including many Supercheap Auto Bathurst 1000s.
When asked whether the incident would deter him from continuing his marshalling career, Cox said he hoped to be back at the track tomorrow.
'Hopefully I will be back up there tomorrow," said Cox, who admitted he had not seen a replay of the accident.
"It would be good to see everyone and thank them and the medical staff for everything they did.
"I was really just more concerned about my fellow flag marshals and of course for Chaz.
"I understand there was a bit of concern for me, but I'll be okay.
"The sport is full of a lot of good people on both sides of the fence and I enjoy being a part of it."
Two other marshals on the flag point received minor injuries after jumping for their lives as Mostert's Falcon rode the concrete wall on the entrance to Forrest's Elbow.
A section of catch fencing as well as the permanent shade structure were damaged in the crash.
CAMS has since confirmed that the six other marshals housed at the posts involved in the incident are recovering well with four officials returning to duty.
Ian 'Skip' Taylor, who suffered skin abrasions, Craig Deppeler, Michael McDonald, and David Crofts were all cleared to return to work at the track today.
Steve Berry was absent along with Cox, while Heath Rawlinson is set to return to the track tomorrow.
"We don't like seeing incidents like this but when we do, the reaction of our Officials is paramount," said CAMS Officials Manager David Mori.
"The team at Points 16 and 17 did an outstanding job and we are glad most of them will continue to officiate over the weekend."
Victorian Official Rawlinson, who was at the major impact at Point 17, said his training helped him handle the situation.
"If it wasn't for the CAMS training I have received, I would not have been able to have reacted as quickly," said Rawlinson.
"I love being a CAMS Official and plan to be back on point tomorrow."