Formula E puts brakes on driver changes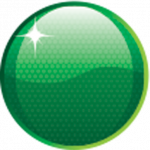 Restrictions on the amount of drivers the 10 Formula E teams can use have been put in place for its second season.
New rules will see teams limited to two driver changes per car through the season.
Up to 30 drivers were used in the inaugural season which saw some teams orchestrate multiple changes.
The series has also mandated that no changes are allowed for the final three races however stewards will be empowered to decide if a driver change is permitted in a force majeure situation.
Any driver change must be be flagged two weeks prior to the event.
Stan Sport is the only way to watch every round of the Formula E. Click here for all the action streaming ad-free, live and on demand.
The opening round of the 2015/2016 season is scheduled for Beijing on October 24.