POLL: Will Prodrive go one-two at Bathurst?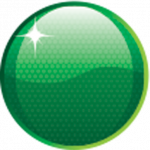 Prodrive's recent domination of the V8 Supercars Championship has raised the prospect of another one-two finish being added to the honour roll at the Great Race.
Mark Winterbottom led team-mate Chaz Mostert to a quinella in the recent Sandown 500, cementing the team's favouritism to take out another Peter Brock Trophy.
Sandown marked the team's seventh one-two finish from the last 18 races during what is proving a stellar season for the formerly Ford Performance Racing-branded squad.
The team walked a tightrope throughout the Melbourne classic with its two lead cars which, sharing a pit boom, face the ever present threat of pitlane stacking under the Safety Car.
A Bathurst one-two would be Ford's finest moment on the Mountain since 1977, when Allan Moffat and Colin Bond staged the most iconic of all form finishes.
The remarkable feat has subsequently been achieved by the Holden Dealer Team in 1984 and Triple Eight Race Engineering in 2010.
Prodrive heads to Bathurst this year aiming for its third consecutive Bathurst victory following success with Mark Winterbottom/Steven Richards in 2013 and Chaz Mostert/Paul Morris last year.
The wins have come after David Reynolds, whose car is entered under the banner of Rod Nash Racing but runs out of the Prodrive stable, was narrowly defeated by Jamie Whincup in 2012.
Another Bathurst success would mark a firm statement from Prodrive ahead of Ford's planned withdrawal from all support of its V8 Supercars effort at the end of the season.
What do you think? Will Prodrive score a Bathurst one-two this year?