Dunlop Series to trial LED info panel system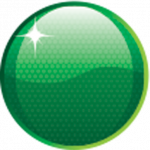 The Dunlop Series will trial an LED light system which will display race position information to fans at October's Supercheap Auto Bathurst 1000.
The system to be used during all the Dunlop Series sessions, including the 250km race at Mount Panorama, will see entries feature an LED display on the rear quarter window of the car.
A similar system has already been adopted by IndyCar, who successfully ran LED information panels on its cars at August's Mid Ohio round.
If deemed successful at Mount Panorama by the V8 Commission, the SPAA05.com Leader Lights system could be introduced into V8 Supercars as early as next year.
While a basic system will be tested at Bathurst, a more detailed LED display offering tyre compound, pit stop and primary/co-driver information has been earmarked for use in V8 Supercars.
"The V8 Supercars Commission requested we explore what technology was available to provide fans around the circuit more immediate detail of the race order," said Damian White Director of Competition and Category Development.
"Motor racing fans will have seen the SPAA05.com Leader Lights system used in IndyCar and the Rolex 24-Hour at Daytona – we've been in touch with the supplier and they've agreed to conduct a test with the Dunlop Series at Bathurst."
Two technicians from SPAA05.com Leader Lights will attend the race meeting to oversee the trial.