Buemi tops Formula E test with record lap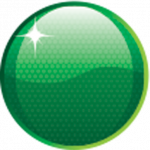 Seasoned racer Sebastien Buemi headed the Formula E field after a two-day test at Donington.
Driving for the reigning team titleholder Renault e.dams, Buemi broke his own record after series of fastest laps at the circuit.
The team rolled out its all-new Renault Z.E. powertrain head of the opening round of Formula E's second championship season starting at Beijing on October 17.
Buemi delivered a 1:31.050s lap with the Swiss WEC factory driver improving by over a full second on the opening day.
His team-mate Nico Prost was fifth fastest while DS Virgin Racing's Sam Bird was second fastest in 1:31.469s.
Stan Sport is the only way to watch every round of the Formula E. Click here for all the action streaming ad-free, live and on demand.
Daniel Abt was third best overall ahead of Mahindra Racing's Nick Heidfeld.
"Obviously this is just testing so we don't take anything for granted, but I think we're all really pleased with the results over the past two days," Buemi declared.
"We do still have some work to do to ensure that every time we come back to Donington we can improve, but it was a good couple of days overall."
The test also enabled teams to test new equipment in wet conditions on the opening day.
Vincent Gaillardot, the project leader for the Renault Formula E operation, said the new powertrain proved almost trouble-free during the runs.
"This was the first outing for us with the new powertrain and we ran nearly trouble-free so the performance is very promising.
"We also managed to carry out a full 'event simulation' too, including practice, qualifying and the race."
The second of the three planned official test sessions will be held at Donington from August 17-18.