Kyle Busch wins at Kentucky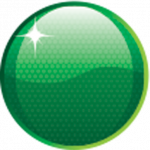 Kyle Busch's push for a spot in the NASCAR Sprint Cup Chase has continued with victory at the Quaker State 400 at Kentucky Speedway.
Busch got by Joey Logano with 20 laps to go to win his second Sprint Cup race of the year and the 31st of his career.
Busch was the dominant driver of the race leading 163 of 267 laps.
"That right there is what we've got to do," said Busch.
"Just to score as many points as we possibly can. To score those wins, that's what's going to get us to where we need to be. We led the most laps and we won the race, so that's all you can score. We'll just continue to push on and thrive."
Logano held on to finish second in his Team Penske Ford, followed by Busch's teammates, Denny Hamlin, Carl Edwards and Matt Kenseth. In his final appearance at Kentucky, Jeff Gordon was seventh.
With the victory, Busch became the fifth driver this season to win multiple races, joining Jimmie Johnson, Kyle's brother Kurt, Kevin Harvick and Dale Earnhardt Jr. The younger Busch still must race his way into the top 30 in points to qualify for the Chase for the NASCAR Sprint Cup.
On a night that featured 11 caution periods (a record for Kentucky) one of the talking points was when Dale Earnhardt Jr., who had fought brake issues all night, tapped Danica Patrick.
VIDEO: Busch wins in Kentucky

VIDEO:Victory Lane

RESULTS: Quaker State 400 – Kentucky Speedway 
| | | | | | | | | | |
| --- | --- | --- | --- | --- | --- | --- | --- | --- | --- |
| POS. | CAR # | DRIVER | MANUFACTURER | STARTING POS. | LAPS | LAPS LED | FINAL STATUS | POINTS | BONUS POINTS |
| 1 | 18 | Kyle Busch | Toyota | 9 | 267 | 163 | Running | 48 | 5 |
| 2 | 22 | Joey Logano | Ford | 4 | 267 | 23 | Running | 43 | 1 |
| 3 | 11 | Denny Hamlin | Toyota | 8 | 267 | 13 | Running | 42 | 1 |
| 4 | 19 | Carl Edwards | Toyota | 20 | 267 | 1 | Running | 41 | 1 |
| 5 | 20 | Matt Kenseth | Toyota | 16 | 267 | 0 | Running | 39 | 0 |
| 6 | 2 | Brad Keselowski | Ford | 2 | 267 | 62 | Running | 39 | 1 |
| 7 | 24 | Jeff Gordon | Chevrolet | 3 | 267 | 0 | Running | 37 | 0 |
| 8 | 4 | Kevin Harvick | Chevrolet | 15 | 267 | 0 | Running | 36 | 0 |
| 9 | 48 | Jimmie Johnson | Chevrolet | 6 | 267 | 0 | Running | 35 | 0 |
| 10 | 41 | Kurt Busch | Chevrolet | 13 | 267 | 0 | Running | 34 | 0 |
| 11 | 17 | Ricky Stenhouse Jr | Ford | 17 | 267 | 0 | Running | 33 | 0 |
| 12 | 43 | Aric Almirola | Ford | 12 | 267 | 0 | Running | 32 | 0 |
| 13 | 6 | Trevor Bayne | Ford | 28 | 267 | 0 | Running | 31 | 0 |
| 14 | 1 | Jamie McMurray | Chevrolet | 7 | 267 | 0 | Running | 30 | 0 |
| 15 | 27 | Paul Menard | Chevrolet | 14 | 267 | 0 | Running | 29 | 0 |
| 16 | 16 | Greg Biffle | Ford | 27 | 267 | 0 | Running | 28 | 0 |
| 17 | 78 | Martin Truex Jr | Chevrolet | 5 | 267 | 0 | Running | 27 | 0 |
| 18 | 55 | David Ragan | Toyota | 25 | 267 | 0 | Running | 26 | 0 |
| 19 | 15 | Clint Bowyer | Toyota | 30 | 267 | 0 | Running | 25 | 0 |
| 20 | 31 | Ryan Newman | Chevrolet | 26 | 267 | 2 | Running | 25 | 1 |
| 21 | 88 | Dale Earnhardt Jr | Chevrolet | 10 | 267 | 0 | Running | 23 | 0 |
| 22 | 9 | Sam Hornish Jr | Ford | 18 | 267 | 0 | Running | 22 | 0 |
| 23 | 13 | Casey Mears | Chevrolet | 21 | 267 | 0 | Running | 21 | 0 |
| 24 | 51 | Justin Allgaier | Chevrolet | 32 | 267 | 0 | Running | 20 | 0 |
| 25 | 3 | Austin Dillon | Chevrolet | 11 | 267 | 0 | Running | 19 | 0 |
| 26 | 47 | AJ Allmendinger | Chevrolet | 24 | 267 | 0 | Running | 18 | 0 |
| 27 | 5 | Kasey Kahne | Chevrolet | 19 | 266 | 0 | Running | 17 | 0 |
| 28 | 40 | Landon Cassill | Chevrolet | 36 | 266 | 0 | Running | 0 | 0 |
| 29 | 38 | David Gilliland | Ford | 34 | 266 | 0 | Running | 15 | 0 |
| 30 | 46 | Michael Annett | Chevrolet | 29 | 266 | 0 | Running | 14 | 0 |
| 31 | 7 | Alex Bowman | Chevrolet | 31 | 266 | 2 | Running | 14 | 1 |
| 32 | 34 | Brett Moffitt | Ford | 38 | 266 | 0 | Running | 12 | 0 |
| 33 | 14 | Tony Stewart | Chevrolet | 22 | 265 | 0 | Running | 11 | 0 |
| 34 | 10 | Danica Patrick | Chevrolet | 23 | 265 | 0 | Running | 10 | 0 |
| 35 | 42 | Kyle Larson | Chevrolet | 1 | 265 | 0 | Running | 9 | 0 |
| 36 | 62 | Reed Sorenson | Chevrolet | 42 | 264 | 1 | Running | 9 | 1 |
| 37 | 35 | Cole Whitt | Ford | 33 | 264 | 0 | Running | 7 | 0 |
| 38 | 32 | Will Kimmel III | Ford | 40 | 263 | 0 | Running | 6 | 0 |
| 39 | 23 | J.J. Yeley | Toyota | 41 | 260 | 0 | Running | 0 | 0 |
| 40 | 33 | Alex Kennedy | Chevrolet | 43 | 247 | 0 | Running | 4 | 0 |
| 41 | 26 | Jeb Burton | Toyota | 35 | 175 | 0 | Suspension | 3 | 0 |
| 42 | 83 | Matt DiBenedetto | Toyota | 39 | 145 | 0 | Accident | 2 | 0 |
| 43 | 98 | Josh Wise | Ford | 37 | 17 | 0 | Accident | 1 | 0 |
STANDINGS 
| | | | | | | | | |
| --- | --- | --- | --- | --- | --- | --- | --- | --- |
| POS | DRIVER | POINTS | BEHIND | STARTS | WINS | TOP 5 | TOP 10 | DNF |
| 1 | Kevin Harvick | 692 | Leader | 18 | 2 | 12 | 16 | 0 |
| 2 | Jimmie Johnson | 624 | -68 | 18 | 4 | 10 | 13 | 0 |
| 3 | Joey Logano | 624 | -68 | 18 | 1 | 10 | 13 | 0 |
| 4 | Dale Earnhardt Jr | 616 | -76 | 18 | 2 | 9 | 11 | 1 |
| 5 | Martin Truex Jr | 596 | -96 | 18 | 1 | 5 | 14 | 2 |
| 6 | Brad Keselowski | 559 | -133 | 18 | 1 | 3 | 10 | 1 |
| 7 | Jamie McMurray | 556 | -136 | 18 | 0 | 2 | 7 | 1 |
| 8 | Kurt Busch | 542 | -150 | 15 | 2 | 7 | 10 | 0 |
| 9 | Matt Kenseth | 540 | -152 | 18 | 1 | 6 | 10 | 1 |
| 10 | Jeff Gordon | 537 | -155 | 18 | 0 | 2 | 10 | 1 |
| 11 | Denny Hamlin | 522 | -170 | 18 | 1 | 5 | 8 | 1 |
| 12 | Kasey Kahne | 513 | -179 | 18 | 0 | 2 | 6 | 1 |
| 13 | Paul Menard | 509 | -183 | 18 | 0 | 2 | 4 | 1 |
| 14 | Ryan Newman | 497 | -195 | 18 | 0 | 4 | 10 | 1 |
| 15 | Clint Bowyer | 490 | -202 | 18 | 0 | 1 | 6 | 0 |
| 16 | Aric Almirola | 473 | -219 | 18 | 0 | 1 | 1 | 1 |
| 17 | Carl Edwards | 449 | -243 | 18 | 1 | 2 | 3 | 2 |
| 18 | Greg Biffle | 420 | -272 | 18 | 0 | 1 | 2 | 0 |
| 19 | Kyle Larson | 404 | -288 | 17 | 0 | 1 | 5 | 3 |
| 20 | Casey Mears | 399 | -293 | 18 | 0 | 0 | 1 | 2 |
| 21 | Austin Dillon | 398 | -294 | 18 | 0 | 0 | 2 | 2 |
| 22 | Danica Patrick | 396 | -296 | 18 | 0 | 0 | 2 | 1 |
| 23 | AJ Allmendinger | 370 | -322 | 18 | 0 | 0 | 2 | 3 |
| 24 | David Ragan | 362 | -330 | 18 | 0 | 1 | 1 | 2 |
| 25 | Trevor Bayne | 350 | -342 | 18 | 0 | 0 | 2 | 1 |
| 26 | Ricky Stenhouse Jr | 344 | -348 | 18 | 0 | 1 | 1 | 1 |
| 27 | Sam Hornish Jr | 343 | -349 | 18 | 0 | 0 | 2 | 2 |
| 28 | Tony Stewart | 342 | -350 | 18 | 0 | 0 | 1 | 3 |
| 29 | Justin Allgaier | 306 | -386 | 18 | 0 | 0 | 1 | 3 |
| 30 | Cole Whitt | 287 | -405 | 18 | 0 | 0 | 0 | 1 |
| 31 | David Gilliland | 282 | -410 | 18 | 0 | 0 | 0 | 2 |
| 32 | Brett Moffitt | 245 | -447 | 15 | 0 | 0 | 1 | 0 |
| 33 | Alex Bowman | 242 | -450 | 17 | 0 | 0 | 0 | 2 |
| 34 | Michael Annett | 208 | -484 | 18 | 0 | 0 | 0 | 1 |
| 35 | Kyle Busch | 200 | -492 | 7 | 2 | 2 | 3 | 2 |
| 36 | Josh Wise | 186 | -506 | 17 | 0 | 0 | 1 | 4 |
| 37 | Matt DiBenedetto | 184 | -508 | 15 | 0 | 0 | 0 | 1 |
| 38 | Michael McDowell | 111 | -581 | 8 | 0 | 0 | 0 | 0 |
| 39 | Jeb Burton | 108 | -584 | 14 | 0 | 0 | 0 | 3 |
| 40 | Alex Kennedy | 71 | -621 | 8 | 0 | 0 | 0 | 0 |
| 41 | Bobby Labonte | 39 | -653 | 3 | 0 | 0 | 0 | 1 |
| 42 | Brian Vickers | 32 | -660 | 2 | 0 | 0 | 0 | 0 |
| 43 | Reed Sorenson | 31 | -661 | 3 | 0 | 0 | 0 | 0 |
| 44 | Michael Waltrip | 26 | -666 | 2 | 0 | 0 | 0 | 0 |
| 45 | Mike Wallace | 8 | -684 | 1 | 0 | 0 | 0 | 0 |
| 46 | Will Kimmel III | 6 | -686 | 1 | 0 | 0 | 0 | 0 |
| 47 | Ron Hornaday Jr | 2 | -690 | 1 | 0 | 0 | 0 | 1 |
| 48 | Ryan Blaney | 0 | -692 | 6 | 0 | 1 | 1 | 3 |
| 49 | Landon Cassill | 0 | -692 | 18 | 0 | 0 | 0 | 4 |
| 50 | Brian Scott | 0 | -692 | 5 | 0 | 0 | 0 | 3 |
| 51 | Ty Dillon | 0 | -692 | 4 | 0 | 0 | 0 | 0 |
| 52 | J.J. Yeley | 0 | -692 | 17 | 0 | 0 | 0 | 3 |
| 53 | Regan Smith | 0 | -692 | 4 | 0 | 0 | 0 | 0 |
| 54 | Chase Elliott | 0 | -692 | 3 | 0 | 0 | 0 | 0 |
| 55 | Matt Crafton | 0 | -692 | 1 | 0 | 0 | 0 | 0 |
| 56 | Johnny Sauter | 0 | -692 | 1 | 0 | 0 | 0 | 0 |
| 57 | Chris Buescher | 0 | -692 | 5 | 0 | 0 | 0 | 0 |
| 58 | Boris Said | 0 | -692 | 1 | 0 | 0 | 0 | 0 |
| 59 | Brendan Gaughan | 0 | -692 | 8 | 0 | 0 | 0 | 2 |
| 60 | Justin Marks | 0 | -692 | 1 | 0 | 0 | 0 | 0 |
| 61 | Mike Bliss | 0 | -692 | 8 | 0 | 0 | 0 | 0 |
| 62 | Joe Nemechek | 0 | -692 | 1 | 0 | 0 | 0 | 0 |
| 63 | Travis Kvapil | 0 | -692 | 1 | 0 | 0 | 0 | 0 |
| 64 | Joey Gase | 0 | -692 | 2 | 0 | 0 | 0 | 1 |
| 65 | Jeff Green | 0 | -692 | 1 | 0 | 0 | 0 | 0 |
| 66 | Erik Jones | 0 | -692 | 1 | 0 | 0 | 0 | 0 |
| 67 | Tanner Berryhill | 0 | -692 | 0 | 0 | 0 | 0 | 0 |