WRC cars to become more aggressive in 2017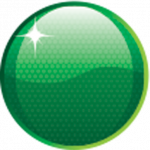 A return to more aggressive cars in the World Rally Championship will see the implementation of bigger turbo boost and a return to adjustable centre differentials from 2017.
The cars will also be dressed for more meaner looks with bigger wings as the WRC gives the sport a Group B-style shake-up.
Major changes were approved at the latest meeting of the World Motor Council in Mexico City.
The 1.6 litre turbo engine will continue but with boosted power and turbo output.
The turbo restrictor will be increased from 33mm to 36mm with the overall weight of the cars cut by 25kg.
A free zone defined around the bodyshell of the production car could see a front bumper overhang by an additional 60mm.
This provides the scope for additional aero devices ahead of the front wheels, while the rear overhang can be increased by an extra 30mm.
As well as bigger door sills, the fixed rear wing can be dramatically increased in size and while the rear diffuser will have maximum permitted dimensions, the shape will be free and may protrude up to 50mm from the rear bumper.
"All of the sport's stakeholders have been involved to ensure we meet commercial, marketing and promotional objectives, while at the same time recognising what our fans want to see," Jarmo Mahonen, FIA Rally Director, said.
"The cars will look dramatic and have more character; such are the freedoms we hope to see defined in the final technical regulations.
"Seeing one of these cars in action will really set the heart racing and that's exactly what was intended."
Defending double WRC champion Sebastien Ogier reflects the widespread acceptance among teams to the significant revamp.
"I think that the ideas for the look and performance of the 2017 car are great news," Ogier said.
"As a racing driver you are always looking for more performance.
"I think the larger wing and new aerodynamics will give the car a bit more downforce, more grip and more speed going into the corners.
"This is also good for the show, because the extra power will definitely make the driving more spectacular for the fans.
"And it will also make the car look a bit more aggressive with a wider body – I am really looking forward to seeing the next generation of the Polo R WRC."
M-Sport managing director Malcolm Wilson said it is the dawning of an exciting new era for the embattled WRC.
"These new regulations mark the start of an exciting new era for the FIA World Rally Championship," Wilson said.
"Not only will the 2017 cars look a lot more spectacular, but we will also see an increase in power and performance."
"The concept really does remind me of the Group B days."