Shannons Wrap: Grice completes Sydney sweep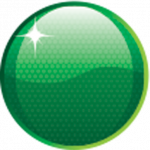 Ben Grice enjoyed a breakout weekend in the Super Six Touring Car Series at the Sydney Shannons Nationals, winning all three races.
Scoring a first career victory in Race 1 on Saturday, the Holden driver recovered from a pair of slow starts to win both Sunday encounters.
Defending series winner Gavin Ross extended his points lead with second overall, while Ashley Jarvis benefitted from a Race 3 DNF for Simon Tabinor to secure the final podium spot.
Grice now sits seventh in the standings after three rounds, having been struck down by a variety of mechanical issues at Sandown and Winton.
Others to enjoy the top step of the podium at Sydney Motorsport Park were Jon Collins (Formula 3), Cameron Hill (Formula Ford) and Jon McCorkindale (GT3 Cup).
A day after losing the ascendancy to Ricky Capo, Collins wrestled back the lead of the Australian Formula 3 Championship by winning both of Sunday's races.
Capo finished second in the morning's opening heat but had to deal with a fast-starting Dennie Rumble before repeating the result in the feature.
Series returnee Roland Legge completed the weekend podium ahead of F3 debutant Luke Ellery, who also competed in the weekend's Formula Ford races.
Ellery led home a small contingent of Kent Class Formula Fords in each of the three races, mirroring the dominance of Hill in the outright division.
Luis Leeds and Christian Morina ended the weekend tied for second behind Hill, with Thomas Maxwell and national series debutant Luke King completing the top five.
In the GT3 Cup Challenge, Ryan Simpson recovered from an opening race incident to star in both Sunday encounters.
Charging from the back to second in the opening Sunday heat, Simpson then reset the lap record en route to a 10 second victory in the final.
Jon McCorkindale recorded two seconds and a first to secure the round win ahead of opening heat victor James Abela and a consistent Geoff Emery.
Simpson ended the weekend fourth and continues to lead the series standings, 28 points ahead of McCorkindale after three rounds.
The Superkarts and PRB Clubmans also made appearances on the Sydney Shannons bill, with overall honours falling to Anton Stevens and Ivan Srjber respectively.