FIA track limits rule costs Ricciardo in qualifying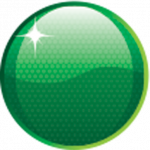 Daniel Ricciardo cut a frustrated figure after losing three positions on the grid for falling foul of the FIA's clampdown on track limits at the British Grand Prix.
The Australian was one of 11 drivers to have times deleted during Saturday's qualifying session for running wide on the exit of Copse corner.
However, Ricciardo emerged with arguably the biggest penalty as his best lap in Q3 was expunged for exceeding track limits, which he feels cost him seventh spot on the grid.
As a result, the 26-year-old will start Sunday's British Grand Prix from 10th on the grid three places behind his Red Bull team-mate Daniil Kvyat.
Ricciardo was left disappointed at the end of qualifying after feeling he had not gained an advantage by drifting wide by three centimetres at the corner.
"It was put in place, so I guess I am not arguing with it, but it was a sniff and it cost me a lot in the end and that is what I am frustrated about," said Ricciardo.
"It wasn't a massive chunk so I guess from my side I didn't see it as a lap time gain, so at least if I compare my good lap, I still think it has reference but it has cost me three positions on the grid."
Despite suffering the penalty, he remains upbeat for the race, although admits the lack of Renault power will hurt him on the long straights at Silverstone.
"In terms of overtaking (in the race) it will be hard, but in clean air I think we have good pace and I think we can make up quite a bit in the corners and we can be nice in the corners," he added.
"If we get some clean air and the strategy puts us in a good window to come out in clean air then I think we will be able to make better use of our race pace.
"The car has been OK to be honest. We haven't had any fundamental problems, I think high-speed has been good, we have just lacked some low speed grip and that has been a bit of a weakness this weekend.
"I have been down on power compared to Daniil, we have been slower on the straights.
"On Friday we saw it and we thought it would be better or fixed today, but I don't know if it's a fuel flow metre or something, but I am bleeding lap time on the straights which is pretty frustrating."
Reigning world champion Lewis Hamilton will start the British Grand Prix from pole position alongside his Mercedes team-mate Nico Rosberg.