Tony Warrener loses fight for life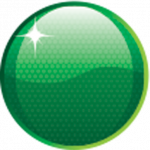 Tony Warrener, the leader of the celebrated NRMA Smash Repair Team, died earlier today after succumbing to cancer at Camden Hospital, in Sydney's south-west.
Suffering a number of health issues in recent years, Warrener had been fighting liver cancer before recently being admitted into palliative care.
Warrener, supported by his wife Dianne, headed the repair team which made the difference for many squads over several decades by resurrecting crashed cars in the lead-up to the Bathurst 1000.
News of Warrener's death quickly spread through the motor racing world this morning with V8 Supercars chaplain Garry Coleman offering a statement.
"It is with a deep sense of sadness that I report to you that Tony Warrener passed away in the early hours of Saturday July 4th. Tony had been suffering from advanced cancer for some time," Rev Coleman said.
"Our sympathies and condolences are with his dedicated wife Dianne, and his sons Darrin and Jason and their families.
"Tony and Di established and developed the famous Smash Repair Team that repaired race cars at tracks on race weekends.
"These were primarily, Bathurst, and the V8 Supercar events, including the beginnings of this great venture at Amaroo Park Raceway, Mt Panorama and Oran Park Raceway."
The legendary operation ceased after the 2010 Bathurst 1000, due to financial constraints before Nigel Buttriss, the TAFE Western motorsport co-ordinator, revived the program at the Bathurst Motor Racing Festival last year.
Some of the more notable rebuilds the team successfully undertook during Warrener's long watch were Dick Johnson's Greens'-Tuf Falcon which ended in a crumpled wreck in the trees at Forests Elbow in 1983, the Coca-Cola Commodore of Wayne Gardner and Peter Brock's Mobil Ford Sierra.
The repair team was instrumental in giving apprentices valuable experience in the hotbed of a racing environment.
It is estimated that during the Smash Repair Team program, Warrener trained several thousand apprentices.
Warrener was the recipient of an Order of Australia medal for his services to motorsport.
Speedcafe.com sends its condolences to his family and extensive network of friends at this sad time.