Rosberg quickest in Silverstone practice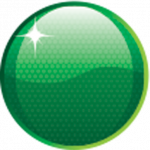 Nico Rosberg emerged as the man to beat after topping the timesheets in practice ahead of Sunday's British Grand Prix at Silverstone.
The Mercedes driver, who overcame a hydraulic problem to set the pace in opening practice, continued his impressive run by improving to post a 1:34.155s in the 90 minute afternoon session.
Rosberg's effort, set on medium compound tyres, proved to be 0.4s quicker than team-mate Lewis Hamilton, who finished fourth after struggling with the set up of his Mercedes.
Ferrari's Kimi Raikkonen trailed Rosberg by 0.347s in second with the Finn marginally ahead of his team-mate Sebastian Vettel.
Red Bull appeared to close the gap to sharp end of the grid with Daniil Kvyat fifth and Daniel Ricciardo sixth as the pair ran with a raft of upgrades on the RB11.
Max Verstappen impressed throughout as the teenager posted a time good enough for seventh, in front of Force India's Nico Hulkenberg and his Toro Rosso opposite number Carlos Sainz Jr.
The Williams of Felipe Massa rounded out the top 10 with the Brazilian almost two seconds adrift of Rosberg's pace.
Valtteri Bottas, who sat out Practice 1 in favour of Williams test driver Susie Wolff, was 12th behind the Lotus of Pastor Maldonado.
Maldonado's team-mate Romain Grosjean ended the day in 14th position after missing a chunk of Practice 2 when he beached the car in the Luffield gravel trap to cause the first of two stoppages.
Marussia's Roberto Merhi almost produced a carbon copy of the incident in the final minutes of the session.
McLaren once again struggled for pace with Fernando Alonso 15th and Jenson Button 17th for the Woking-based team.
Result: Formula 1 British Grand Prix Practice 2, Silverstone
| Position | Driver | Team | Time | Gap | Laps |
| --- | --- | --- | --- | --- | --- |
| 1 | Nico Rosberg | Mercedes | 1:34.155s | – | 34 |
| 2 | Kimi Raikkonen | Ferrari | 1:34.502s | +0.347s | 29 |
| 3 | Sebastian Vettel | Ferrari | 1:34.522s | +0.367s | 27 |
| 4 | Lewis Hamilton | Mercedes | 1:34.621s | +0.466s | 23 |
| 5 | Daniil Kvyat | Red Bull/Renault | 1:35.009s | +0.854s | 25 |
| 6 | Daniel Ricciardo | Red Bull/Renault | 1:35.153s | +0.998s | 22 |
| 7 | Max Verstappen | Toro Rosso/Renault | 1:35.300s | +1.145s | 36 |
| 8 | Nico Hulkenberg | Force India/Mercedes | 1:35.387s | +1.232s | 34 |
| 9 | Carlos Sainz | Toro Rosso/Renault | 1:35.866s | +1.711s | 37 |
| 10 | Felipe Massa | Williams/Mercedes | 1:36.147s | +1.992s | 33 |
| 11 | Pastor Maldonado | Lotus/Mercedes | 1:36.164s | +2.009s | 32 |
| 12 | Valtteri Bottas | Williams/Mercedes | 1:36.183s | +2.028s | 33 |
| 13 | Sergio Perez | Force India/Mercedes | 1:36.351s | +2.196s | 29 |
| 14 | Romain Grosjean | Lotus/Mercedes | 1:36.728s | +2.573s | 21 |
| 15 | Fernando Alonso | McLaren/Honda | 1:36.731s | +2.576s | 19 |
| 16 | Felipe Nasr | Sauber/Ferrari | 1:36.822s | +2.667s | 23 |
| 17 | Jenson Button | McLaren/Honda | 1:37.196s | +3.041s | 16 |
| 18 | Marcus Ericsson | Sauber/Ferrari | 1:37.327s | +3.172s | 37 |
| 19 | Will Stevens | Marussia/Ferrari | 1:38.279s | +4.124s | 21 |
| 20 | Roberto Merhi | Marussia/Ferrari | 1:39.878s | 5.723s | 21 |
Result: Formula 1 British Grand Prix Practice 1, Silverstone
| Position | Driver | Team | Time | Gap | Laps |
| --- | --- | --- | --- | --- | --- |
| 1 | Nico Rosberg | Mercedes | 1:34.274s | – | 12 |
| 2 | Lewis Hamilton | Mercedes | 1:34.344s | +0.070s | 26 |
| 3 | Max Verstappen | Toro Rosso/Renault | 1:35.530s | +1.256s | 18 |
| 4 | Kimi Raikkonen | Ferrari | 1:35.588s | +1.314s | 21 |
| 5 | Carlos Sainz | Toro Rosso/Renault | 1:35.669s | +1.395s | 33 |
| 6 | Sebastian Vettel | Ferrari | 1:35.739s | +1.465s | 17 |
| 7 | Daniel Ricciardo | Red Bull/Renault | 1:35.818s | +1.544s | 26 |
| 8 | Daniil Kvyat | Red Bull/Renault | 1:35.876s | +1.602s | 22 |
| 9 | Nico Hulkenberg | Force India/Mercedes | 1:36.157s | +1.883s | 28 |
| 10 | Felipe Massa | Williams/Mercedes | 1:36.469s | +2.195s | 23 |
| 11 | Felipe Nasr | Sauber/Ferrari | 1:36.855s | +2.581s | 20 |
| 12 | Sergio Perez | Force India/Mercedes | 1:36.889s | +2.615s | 26 |
| 13 | Susie Wolff | Williams/Mercedes | 1:37.242s | +2.968s | 19 |
| 14 | Jolyon Palmer | Lotus/Mercedes | 1:37.262s | +2.988s | 26 |
| 15 | Raffaele Marciello | Sauber/Ferrari | 1:37.372s | +3.098s | 17 |
| 16 | Pastor Maldonado | Lotus/Mercedes | 1:38.080s | +3.806s | 8 |
| 17 | Fernando Alonso | McLaren/Honda | 1:38.222s | +3.948s | 12 |
| 18 | Jenson Button | McLaren/Honda | 1:38.860s | +4.586s | 10 |
| 19 | Will Stevens | Marussia/Ferrari | 1:38.981s | 4.707s | 23 |
| 20 | Roberto Merhi | Marussia/Ferrari | 1:40.477s | +6.203s | 23 |