Ogier holds narrow lead in Poland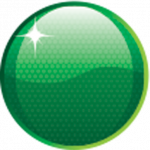 Sébastien Ogier heads a Volkswagen Motorsport 1-2-3 after Friday's opening leg of Rally Poland.
The World Rally Championship leader headed Andreas Mikkelsen by 2.1sec, with Jari-Matti Latvala a further 8.7sec behind in third.
Temperatures touched an unexpectedly high 30˚C in northern Poland and tyre choice became a crucial factor. Many drivers lost time by opting for soft compound rubber which became worn as the sandy gravel tracks heated up.
Mikkelsen set the early pace before Ott Tänak claimed a hat-trick of stage wins as the rally moved close to Poland's borders with Russia and Lithuania, building a lead of almost 10sec by lunchtime in his Ford Fiesta RS.
Road opener Ogier, freed from sweeping loose gravel from the tracks when the stages were repeated in the afternoon, won two tests to climb from third to first. The Frenchman was caught out on soft tyres but managed the wear sublimely as other struggled.
"I'm surprised to be leading because it wasn't a perfect tyre strategy this afternoon. It wasn't easy to drive the loop on four soft tyres in such heat so I'm happy to bring the car home in front," said Ogier.
Mikkelsen the day's opening stage but a mistake when he slid into a field cost the Norwegian the opportunity to lead tonight. Latvala also scored a win and moved into third when a day that promised so much for Tänak turned to disappointment.
Brake problems frequently left the Estonian with stopping power at the front only. Allied to worn tyres after he made the wrong choice this afternoon, Tänak dropped valuable seconds to end 16.7sec from the lead.
Kiwi Hayden Paddon was one of the few to opt for hard rubber as the thermometer soared and he rose up the leaderboard to fifth in his Hyundai i20. Paddon struggled for rhythm initially but headed home hero Robert Kubica by 1.5sec.
"We struggled initially to pick up a rhythm and the pace notes were not working as well as we'd hoped,"said Paddon.
"Things didn't really gel as I had expected but we had some better runs this afternoon with a good tyre choice, particularly using the hard tyres on the long stage.
"It hasn't been a bad day overall.  We are in a close fight for the top five, so we have to keep our focus and continue to gain more confidence on these stages. We will make some changes tonight to the car setup and pace notes to look for some improvements.
"It will be a big fight tomorrow to try and hold position with Robert Kubica and Thierry Neuville close behind."
Hyundai's Thierry Neuville was 3.9sec further back in seventh and another to rue his tyre decisions, along with Citroën's Kris Meeke who slipped from fifth to eighth after his DS 3 slithered off the road and into a field.
Dani Sordo struggled to find a rhythm with his pace notes and held ninth, ahead of a lacklustre Mads Østberg, who spent much of the day off the leaderboard and was handed a 10sec penalty for a jump start in the penultimate stage.
All the headline World Rally Car drivers survived the 155.04km of action. Elfyn Evans opted for the wrong tyres, Kevin Abbring had brake issues in his Hyundai i20 and Martin Prokop was unhappy with the handling on his Fiesta RS, but won the final test.
Australia's Scott Pedder finished the day with Popeye arms after the power steering failed on his WRC2 Fiesta on the second stage of the day.
"It looks like an electrical failure stopped the power steering pump," said Pedder
"All I knew was that I had a long way to go before the end of the day and no power steering to help me get there."
With only a remote service in the middle of the day, Pedder and co-driver Dale Moscatt carried out makeshift repairs before the afternoon stages.
"It was working at the start of the stage and we were blasting along a fast section at about 160km/h when it went dead again! I can't quite explain how that feels, but it's pretty scary!" said Pedder.
A suspension failure on the final Super Special Stage rounded out a challenging leg where he had dropped some eleven minutes to WRC2 leader Esapekka Lappi.
"Everything aside it's been a great day," enthused Pedder. "We've managed to get through every stage and finish the day, and that's a massive positive in my books."
Drivers face eight more stages tomorrow covering 129.29km, including a third pass over the short super special stage next to the rally's Mikolajki base.
VIDEO: Morning Stages

VIDEO: Afternoon Stages

POSITIONS: Leg 1 – Rally Poland
| | | | | |
| --- | --- | --- | --- | --- |
| Pos | Driver | Team | Car | Time |
| 1 | Sebastien Ogier | Volkswagen Motorsport | Volkswagen | 1h17m42.5s |
| 2 | Andreas Mikkelsen | Volkswagen Motorsport II | Volkswagen | +0:02.3s |
| 3 | Jari-Matti Latvala | Volkswagen Motorsport | Volkswagen | +0:10.8s |
| 4 | Ott Tanak | M-Sport World Rally Team | Ford | +0:16.5s |
| 5 | Hayden Paddon | Hyundai Motorsport N | Hyundai | +0:35.9s |
| 6 | Robert Kubica | RK World Rally Team | Ford | +0:37.3s |
| 7 | Thierry Neuville | Hyundai Motorsport | Hyundai | +0:41.2s |
| 8 | Kris Meeke | Citroen Total Abu Dhabi WRT | Citroen | +1:07.0s |
| 9 | Daniel Sordo | Hyundai Motorsport | Hyundai | +1:14.9s |
| 10 | Mads Ostberg | Citroen Total Abu Dhabi WRT | Citroen | +1:15.3s |