Strategy Group announces raft of F1 rule changes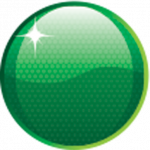 Formula 1's Strategy Group has moved on the future direction of the championship, with rule changes to be implemented as early as this season.
The gathering of Strategy Group members at Biggin Hill, London, this week has been lauded by the FIA as "a very constructive meeting, which led to approval of important decision and innovative evolutions".
The agreed changes will see a further crackdown on driver aids and coaching, which is set to take place from August's Belgian Grand Prix.
McLaren-Honda's two entries have meanwhile been granted a fifth engine for use this season after both Fernando Alonso and Jenson Button were handed 25 place grid penalties in Austria.
Further progress on rejuvenating the sport's technical make-up was also made, with revamps of engine penalties and the tyre compounds promised for 2016 ahead of greater changes in 2017.
The Strategy Group has now floated the prospect of tweaking the grand prix weekend formats for next year.
The specifics of any format changes remain under discussion, with FIA president Jean Todt provocatively suggesting the radical prospect of adding a Saturday sprint race to the mix.
"The format of the race weekend could be improved," he told media in Paris. "Whether we should have the race 10 laps shorter or longer, it's something you can debate. Should we do a sprint race on Saturday? Why not?"
Read on for the full FIA statement following the Strategy Group meeting.
Increased restrictions on driver aids and coaching received unanimous support and will be rapidly implemented, starting from this year's Belgian Grand Prix – with a particular emphasis on race starts – and in 2016. These measures will bring back the driver in full control of the car, enhancing races excitement and unpredictability.
Following the Austrian GP, an overhaul of the power unit penalties has been unanimously agreed and will be submitted to the F1 Commission via an express fax vote for an adoption at the World Motorsport Council in Mexico City next week, together with changes to the exhaust system that will improve engine noise for 2016.
Furthermore, it was agreed to allow an extra power unit per driver in the first year to any new manufacturer entering the championship and, for the sake of fairness, the measure will apply retroactively to Honda for the 2015 season.
Mandate has been given to the FIA and FOM to propose a comprehensive set of measures for power unit development and cost of supply, including full review of the token system, increase in race fuel allowance, limits on the usage of engine dynamometers etc.
Increased freedom of choice for tyre compounds has been confirmed and the modalities are being finalised with Pirelli for 2016.
A new set of regulations aimed at achieving faster and more aggressive looking cars for 2017, to include wider cars and wheels, new wings and floor shape and significantly increased aerodynamic downforce has been outlined and is currently being assessed by the teams.
Several exciting and innovative changes to the qualifying and race weekend formats have also been discussed and are being evaluated by FIA and FOM for a 2016 introduction.