Lewis Hamilton wins Hawthorn Memorial Trophy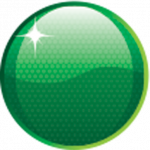 Double world champion Lewis Hamilton has been awarded the Hawthorn Memorial Trophy for a fourth time on the eve of the British Formula One Grand Prix.
The honour is bestowed to the most successful British or Commonwealth driver of the previous F1 season.
First awarded to Britain's maiden F1 champion, Mike Hawthorn who pipped fellow Brit Stirling Moss by one point in 1958, the trophy was presented by Motor Sports Association chief executive Rob Jones.
Memories of Hawthorn, who died in a road accident in 1959, will be brought to the fore as Sunday marks the 62nd anniversary of his first F1 win at Reims.
Hamilton claimed 11 victories last year including his home race, the British GP, on his way to his second F1 title after winning in only his second year in the top category in 2008.
"This trophy is full of class. It's real silverware with a great history and that's what I race for; this is the best reward you can get for winning," Hamilton said who previously won the trophy in 2007, 2008 and 2012.
"It's real and it's what you have to show for all your efforts, so I'm very grateful to receive it."
Hamilton had earlier in the week been bemoaning the quality of some trophies including those presented in Austria last weekend which were made of wood.
Past winners of the trophy include Australia's Jack Brabham and Mark Webber, Stirling Moss, Jackie Stewart, James Hunt, Nigel Mansell, Jacques Villeneuve and Damon Hill.