McRae confirmed for Rallycross Championship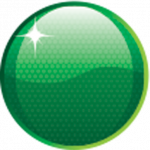 Alister McRae is the first driver to be confirmed for the upcoming Sidchrome Extreme Rallycross Championship.
The Perth-based Scot will drive the category's Supercars Lite test car, which McRae steered at May's launch day at Sydney Motorsport Park.
A former World Rally Championship driver in his own right, the 44-year-old McRae is the younger brother of the late former WRC title holder Colin.
"From the first moment I heard there were plans to run a Rallycross Championship in Australia, I started working to secure a spot on the grid," said McRae.
"I've been a rallycross fan for a long time and now is the right time for this action packed sport to make its mark on Australian soil.
"Now we've locked away a drive, I can focus on getting the Sidchrome Supercar Lite dialled in and ready to take on all challengers at the first round in Queensland."
While McRae's car is the only Supercars Lites entry currently confirmed, the Extreme Rallycross Championship will also boast local cars in four-wheel-drive turbo and two-wheel-drive classes.
The championship kicks off at Lakeside in Queensland on September 4-5.