Karter gains tips from Senna's former team-mate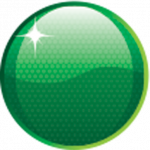 Flynn Jackes says he has gained plenty of benefit from a coaching stint with Ayrton Senna's former team-mate, the highly decorated English karter Terry Fullerton.
After spending recent seasons competing in Asia, Jackes will make his Australian debut at Round 3 of the Australian Kart Championship at Ipswich this weekend.
The Filipino-born Australian, who recently relocated from Manila to the Gold Coast, is competing in the elite Junior class of KF3 at the Jayco and Castrol Edge backed event.
Jackes, a two-time Asian champion, spent three weeks earlier in the year under the watchful eye of Fullerton, a former karting team-mate of Senna.
The three-times F1 world champion Senna once said of Fullerton: "He was very experienced and I enjoyed very much driving with him because he was fast. He was consistent."
Jackes said that working with Fullerton had been an amazing experience.
"His experience is incredible and I'm grateful that I've been able to benefit from having him teach me," Jackes said.
"He has taught me that the biggest key to success is being consistent.
"I've also had Richard Gregory help me a lot with my racing, he taught a lot of good drivers over the years and will be with me here in Australia this weekend.
"I'm very focused on making a career in motorsport, ever since I started racing a few years ago it is all I've aimed for.
"We're doing this race (Ipswich) to get some local experience before looking to compete in the remainder of the Championship and the Race of Stars here on the Gold Coast later in the year, along with a few events back in Asia."
Jackes plans on competing in the major events throughout Europe under Fullerton's guidance.
He is one of 23 aspiring drivers set to contest the KF3 class at the Ipswich event.
Victorian Oscar Piastri leads the championship over Reece Sidebottom and Josh Denton after two rounds.
Queensland will be represented by six drivers who include Joshua Rogers (Gladstone) and Harrison Hoey (Brisbane).
Practice is scheduled for tomorrow ahead of qualifying and heat races on Saturday. The finals will be contested on Sunday.