IndyCar admits it went 'too far' with downforce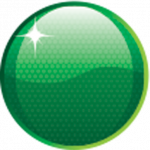 IndyCar chief executive Mark Miles has reacted to widespread criticism after the wild race at Fontana last weekend, admitting the category went too far with its downforce settings.
Miles admitted that high downforce levels on the super speedway Honda and Chevrolet wing kits contributed to the pack racing which drew the ire of several drivers and team members.
Following several late race crashes in tight and at times five-wide pack racing, IndyCar came under fire for not listening to concerns raised by some drivers during Friday practice.
Among those most vocal was defending series champion Will Power, who along with fellow Australian Ryan Briscoe, was involved in late race crashes.
Power likened Fontana to the racing in the 2011 Las Vegas season finale, where former champion Dan Wheldon was killed in a multi-car crash.
Stan Sport is the only way to watch every round of the INDYCAR SERIES. Click here for all the action streaming ad-free, live and on demand.
Miles remained defensive of IndyCar's tact saying the category does care about safety and that the race, which saw the record for the most lead changes smashed, took on 'two sides' for contributing reasons.
"Our folks believe that there are two primary reasons that the racing was so tight," Miles said in an address to the media.
"One was that we probably did go a step too far with the downforce that we allowed or provided for in the aero spec.
"And the other was that it ended up being a much cooler race than expected and obviously temperature has something to do with it.
"The Fontana race definitely had two sides. It was compelling, it was adrenaline filled, it was hard to look away, at times it was hard to watch."
Miles said not all drivers formed the same opinion about the perils of pack racing, but admitted it had been surprised at the level of closeness of the competition.
"We've got to be the kind of sanctioning body that the drivers feel comfortable coming to and believe that smart people listen and make the best judgments possible," Miles said.
"Not all the drivers have the same point of view about anything.
"I think we have demonstrated that we do care about safety, and fundamentally also about growing this sport and attracting more fans.
"All those things are in the mix. I think we were probably closer than we had in mind in Fontana."
Miles also addressed the issue of IndyCar's cramped season – March to August – which he says will be extended in 2016.
"We do not expect to have a five month schedule, nor was that ever the goal," Miles said.
"The idea was not shorter and less. It was to see if we couldn't slide the schedule while actually growing it earlier in the year to be in a more ideal or beneficial television period.
"The model we have been pursuing has been seven months, 16, 18, 20 events and the number of events more is not necessarily better, it has to work on the calendar."