Breakaway drag racing series confirms calendar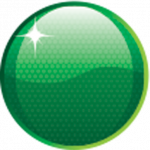 Australia's new breakaway professional drag racing championship has confirmed a nine round calendar as part of its plan to revitalise the sport.
The all new championship formed by track owners from Perth Motorplex, Queensland's Willowbank Raceway and Sydney Dragway has revealed a calendar, which includes the popular Westernationals and Fuchs Winternationals.
A move to form a new championship was announced on Tuesday by disgruntled track owners concerned by the direction drag racing was headed under ANDRA control.
The new championship, featuring Group 1 categories, will begin at the Springnationals at Adelaide International Raceway on October 17-18 before the first of two visits to Sydney Dragway on November 7-8.
Four rounds at Perth Motorplex will follow before concluding with a round at Sydney and two trips to Willowbank Raceway, including the Winternationals final round on June 9-12.
Top Fuel will be contested over seven rounds, Top Alcohol, Top Doorslammer and Top Fuel Motorcycle six, with five rounds each for Pro Stock and Pro Stock Motorcycle, including a return to Perth for both Pro Stock brackets.
A new not-for-profit organisation will assume the administration and promotion of the championship, which will be jointly owned by Sydney Dragway, Willowbank Raceway, Perth Motorplex and professional teams.
A new Racing Commission comprised of track staff and race team delegates will oversee the series regulations.
"The reaction to Tuesday's announcement from competitors, sponsors and fans has been outstanding – we have been inundated with support from all around the country," said Willowbank Raceway president and group spokesman Tony Wedlock.
"Today's announcement further demonstrates our commitment for a new direction for Australian drag racing, with our initiatives designed to increase competitor confidence and revitalise drag racing's standing in the marketplace.
"Together, the tracks and competitors are focussed on how to best cater to what the racers need to put on a show for the fans, and these measures are the first of a range of innovative programs we will be putting in place."
The group also confirmed that prize money will remain at current levels while entry fees will be reduced following the abolition of the TV levy.
Competitors will receive a further 25 percent reduction if they enter five or more rounds.
The championship promised a new yet to be finalised television arrangement which will incorporate free-to-air, digital TV networks and live streaming.
2015/16 Professional Drag Racing Series Calendar
Springnationals, Adelaide International Raceway – (17-18 October 2015)
Top Fuel, Top Fuel Motorcycle, Top Doorslammer, Pro Stock, Pro Stock Motorcycle
Sydney Dragway (7-8 November 2015)
Top Fuel, Top Doorslammer, Top Alcohol, Top Fuel Motorcycle, Pro Stock, Pro Stock Motorcycle
Perth Motorplex (5-6 December 2015)
Top Doorslammer, Top Fuel Motorcycle
Perth Motorplex, Westernationals (5-6 February 2016)
Top Doorslammer, Top Alcohol
Perth Motorplex (19-20 February 2016)
Top Fuel, Top Alcohol and Pro Stock Motorcycle
Perth Motorplex (5-6 March 2016)
Top Fuel, Top Fuel Motorcycle and Pro Stock
Willowbank Raceway (25-26 March 2016)
Top Fuel, Top Alcohol
Sydney Dragway (7-8 May 2016)
Top Fuel, Top Doorslammer, Top Alcohol, Top Fuel Motorcycle, Pro Stock, Pro Stock Motorcycle
Willowbank Raceway, Fuchs Winternationals (9-12 June 2016)
Top Fuel, Top Doorslammer, Top Alcohol, Top Fuel Motorcycle Pro Stock, Pro Stock Motorcycle