Team BRM announces five car Formula 4 fleet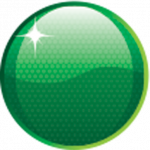 Team BRM has announced a five car line up for the inaugural round of the CAMS Australian Formula 4 Championship at next week's Castrol Edge Townsville 400.
The South Australian squad is headlined by last year's Australian Formula Ford Series runner up Jordan Lloyd, who is joined by karting graduates Zane Goddard, Harry Hayek, Frankie Maiolo and Drew Ridge.
Hayek and Ridge both bring limited open wheel experience to the team having contested the Asia Cup Super Six Series in Malaysia this year.
Australian Superkart Grand Prix winner Maiolo and Goddard, who represented Australia in the Rotax World Finals, will be making their single seater debuts at the Reid Park circuit.
Team BRM's announcement comes hot on the heels of AGI Sport who confirmed a five car line up for the opening round last week.
It is expected a two car entry from Dream Motorsport, featuring Tom Randle, will complete a 12 car grid for the new junior single seater category's maiden event.
Being the most experienced in the squad with spells in Formula Ford and the USF2000 winter series, Lloyd is expecting to be competitive when the championship begins on the streets of Townsville.
"For a start, I'm really excited to be paired up with Team BRM," said Lloyd.
"As far as Australia goes, they're one of the top teams when it comes to open wheel racing.
"The process has been great so far and like everyone, it's all been about learning and understanding the car and what makes it work but so far it's been great.
"I think we're expecting to be very competitive at Townsville.
"The experience I got racing in the US this year has been great, and BRM operate very similar to the way the team I was with ran.
"Having the time over there to learn and develop against a high level of competition was handy and I think I've learned a few things I've brought back with me to use this year."
Team BRM is prepared for its biggest weekend in terms of entries with the outfit also fielding three cars in the Porsche Carrera Cup Australia.
"We are as prepared as we possibly can be. The guys have had as much seat time in the cars as possible and they've all been very impressive," said team boss Mark Rundle.
"It's a tough ask to jump straight out of a go kart and into one of these cars but they've adapted really well.
"The team has stepped things up this year and have acquired another truck to help transport the fleet."