Slade's Supercheap Auto Performer of the Month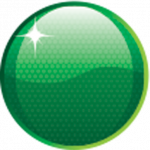 The new batch of contenders have been selected for Sladey's Supercheap Auto Performer of the Month.
Following on from the introduction last month of the new competition, the five which have been selected for June are:
*Earl Bamber's Le Mans 24 Hour victory
*Craig Lowndes' 100th V8 Supercar victory
*Niklas Ajo's incredible MotoGP 3 save
*Richie Crampton's Bristol NHRA win
*The Greg Hancock and Nicki Pedersen Speedway fight
Speedcafe.com and Supercheap Auto One Plus Club members are giving fans a chance at a prize by voting on their favourite video or photograph of the month.
Fans who vote for the most popular video or image will go into the draw to win the monthly prize of a $200 Supercheap Auto Gift Card.
The lucky winner from the previous month is Daniel Kermode who voted for 'the kid racers' from Kingsport Speedway, which was the most popular choice among respondents.
CLICK HERE to see the June contenders and how to lodge your vote, which is open to Australian and New Zealand residents.