Rainbow Warrior colours return for Jeff Gordon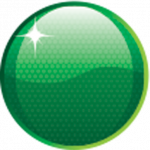 Jeff Gordon's final NASCAR Sprint Cup season will include a one-off appearance in the colour scheme that he drove to three championships in the 1990s.
Hendrick Motorsports revealed this morning that Gordon's car will don the colours at Bristol's famed night race on August 22.
The #24 Chevrolet will feature primary branding from Axalta Coating Systems; a former division of original sponsor Dupont.
Gordon campaigned the rainbow scheme in NASCAR's premier division from his debut in 1992 through to 2000.
The era proved the golden period in Gordon's career, taking 52 wins and 33 pole positions on the way to three of his four titles.
"It's cool this paint scheme will appear on the #24 Axalta Chevy SS one more time," said Gordon upon launching the livery.
"Ever since it was announced this year was my final season, the fans have been vocal on social media wanting us to run it again.
"Thanks to Axalta for allowing that to happen."
Gordon is yet to add to his 92 career wins this season and sits 11th in the standings after 16 races.