Matthew Brabham set for Andretti IndyCar test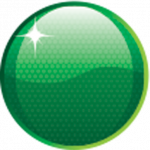 Matthew Brabham will have his first fully fledged IndyCar test on Wednesday, turning laps with Andretti Autosport at Iowa Speedway.
The team has elected to place Brabham behind the wheel of Marco Andretti's #27 Honda-powered Snapple Dallara under an Indy Lights driver test rule.
Each Verizon IndyCar Series entrant is allocated two test days per year to run a current Indy Lights driver.
The team's primary driver, in this case Andretti, is unable to complete more than 50 percent of the day's test.
Brabham competed in the first three races of the 2015 Indy Lights season with Andretti Autosport before a lack of funding sidelined his season.
The Iowa program will see Brabham working through aero testing for Andretti ahead of the Iowa Corn 300 on July 18.
"I'm absolutely thrilled," said Brabham of the test chance.
"I've dreamed about driving IndyCar my whole life ever since they started racing the Gold Coast and going to the racetrack as a kid.
"I am focused on (the test) and we'll see how it goes. There is a lot of stuff Andretti Autosport wants to go through and I want to be a beneficial person to the team. I'm definitely ready."
Brabham had his first taste of IndyCar power earlier this year, driving Ryan Hunter-Reay's Andretti Dallara during a filming day.
He also took a number of passengers around the Indianapolis Motor Speedway in a two-seater IndyCar during festivities leading into the Indy 500 in May.
Ed Carpenter's Fuzzy's Vodka team will join Andretti at Iowa, with former GP2 front-runner Luca Filippi running a 'rookie day' for the squad.