Flattered Ricciardo not ruling out Ferrari move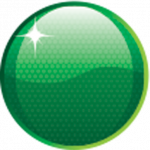 Daniel Ricciardo says he is flattered to be linked with a move to Ferrari and has refused to rule out a switch in the future.
The Western Australian has emerged as a potential target for the Maranello team if they choose to dispense with the services of Kimi Raikkonen.
Ricciardo's stock has risen following a highly impressive breakthrough year with Red Bull Racing last year, which saw the 25-year-old score three grands prix victories on his way to finishing third in the championship.
However, this season he has been unable to repeat the performances due to the lacklustre Red Bull and Renault package.
Although frustrated by his current situation, Ricciardo believes a move to Ferrari at this stage is unlikely as he believes he has a binding contract with Red Bull.
The Aussie was quick to address that he is keeping his options open.
"I won't go into too much detail. First and foremost, not talking about contracts or anything, what I want is to win," said Ricciardo at a Milton Keynes media event.
"We are not in a position to win and as a driver that is the only thing I want, at least in this point of my career when I am still young and hungry, and I feel I have still have a lot of potential in me.
"With contracts, it is not as easy as saying 'yeah I will go to Ferrari and that is that.'
"There are things in place, and right now, from my understanding of contracts, it is not likely that I can get out.
"But at the same time, I really feel that Red Bull can make a change for next year and can get back up the front.
"I still think we have good people in the team. I think we still have the ingredients to do it.
"Going back on the Ferrari thing; it is nice to be recognised by a team like that so I will take it a compliment and see what happens.
"I will probably never rule anything out completely, because I don't have experience with contracts.
"I haven't been in F1 all that long. I am sure things can change; anything can change."
Ricciardo is expected to receive upgrades to his RB11 this weekend which he hopes will enable him to take the fight to Williams.