Drag racing venues to form new national series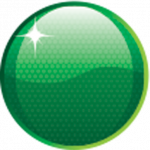 Australia's three major drag racing venues have announced plans to form a breakaway national championship.
Queensland's Willowbank Raceway, Sydney Dragway and Perth Motorplex have agreed to move away from the ANDRA national series to create a new championship, which will feature professional Group 1 categories.
The newly formed organisation has acted after holding lengthy discussions with ANDRA.
"Those talks centred around the role of ANDRA, issues with its performance and the conduct of certain office holders, and the board's attitude towards the venues, which bear the full financial risk of promoting events," read a statement from the three venues.
"The health of the premier professional categories and the issue of the future direction of the sport were also major areas of discussion and contributed to today's announcement."
CLICK HERE for more on the situation from ANDRA chairman Michael Fotheringham.
While a schedule is yet to be finalised, the new national series will run under sanctioning from ANDRA.
All three venues have notified the sport's governing body of the move and will no longer feature on the ANDRA 2015/2016 championship calendar as a result.
Willowbank Raceway president and group spokesman Tony Wedlock said the decision was not taken lightly, but had been influenced by issues surrounding ANDRA's role in safeguarding the future of the sport and venues.
"Drag racing is the world's fastest, most exciting and fan friendly motorsport, and our venues – Willowbank Raceway, Sydney Dragway and the Perth Motorplex – are committed to its future," said Wedlock.
"We intend to initially provide a better schedule of events through a revitalised National Championship, improve the health of the professional categories, and return confidence to the sport.
"Our announcement is in the best interests of Australian drag racing and will take the sport back to the top where it belongs.
"It is important to understand that all venues want to continue to work with ANDRA as the sport's regulatory body in Australia.
"The tracks and racers have nearly half a century of investment in ANDRA however it has become obvious that changes are required for the sport to move forward."
Further details of the new championship are expected to be revealed in the coming weeks.