Sponsor, TV package confirmed for Bathurst 6H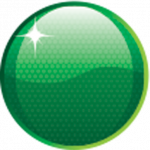 Hi-Tech Oils will take naming rights sponsorship of March's inaugural Bathurst 6 Hour production car race, event organisers have confirmed.
Run for Group 3E Production Cars, the race is set to be the feature of the annual Easter Bathurst Motor Festival, which has boasted strong NSW Production Touring Car grids in recent years.
In addition to the one-year Hit-Tec deal, promoter James O'Brien has announced that the 6 Hour will be live streamed in its entirety.
A one-hour highlights package will also be screened on SBS in the weeks following the March 27 race.
"We are pleased to welcome Hi-Tec Oils on board as we continue to grow momentum for the Bathurst 6 Hour and with it, the Bathurst Motor Festival," said O'Brien.
"(Hi-Tec owner) George Gambino and his company have been great supporters of Production Car racing and motorsport in general over the years and it's great to see their enthusiasm for what is a brand-new Event on the calendar.
"TV coverage remains a critical pathway to generating growth and we are pleased to be working with AVE to ensure live streaming and post-produced TV coverage for the Bathurst 6 Hour next year."