Millen cracks electric win at Pikes Peak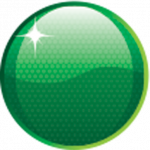 Rhys Millen has created history by becoming the first competitor to win the Pikes Peak International Hill Climb behind the wheel of an electric car.
Millen carved out a winning time of 9:07.22s in the eO machine which produces stunning power-to-weight figures and is seemingly mainly hindered from leaping under the nine minute barrier by the weight of its batteries.
Although the eO set a new record at the world's most famous hill climb for battery-powered vehicles, it was well short of the overall Pikes Peak record of 8:13.8s set by Sebastien Loeb in the stunning Peugeot 208 in 2013.
Monster Tajima drove his self-named chassis into second place in a time of 9:32.4s while Paul Dallenbach, in his open-wheel PVA, was third in 9:36.4s.