Mark Webber tips bucket on Red Bull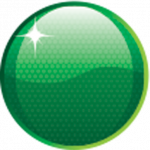 Mark Webber has aired his dirty laundry surrounding the fractious relationship that festered within the Red Bull F1 team over his former team-mate Sebastian Vettel.
On the latest edition of Australian Story to be aired tonight at 8pm on the ABC, Webber goes into detail about how the relationship was plunged into crisis well before the 'Multi 21' affair at the Malaysian Grand Prix in 2013.
Vettel had disobeyed team orders to maintain station at Sepang, thereby robbing Webber of victory.
"The team after Multi-21 were disappointed, no question about it, they were shown how toothless they were," Webber said.
"They couldn't handle us two out there on the track, which shouldn't be like that.
"[I was] furious with Seb, a little bit. But the whole scenario was just 'how did we get ourselves in that position?'
"It was a pretty brutal press conference after the race and on the podium.
"We got off the podium and he just came over and said 'we need to talk, I've just f… up, f…. up so bad'.
"I said mate well, let's just talk, let's talk next week."
Webber said their subsequent discussion at the next race in China went sour.
"I don't know who spoke to him between Malaysia and China but we had a discussion in China and the discussion didn't go well," Webber said.
"He just said that he had massive respect for me as a driver but not so much as a person, so that really affected the relationship.
"At the time, we could hardly stand the sight of each other.
Webber declared there was an unhealthy agenda within the Red Bull team that favoured Vettel which saw their relationship starting to wane as far back as 2010.
"I've just won the previous two grands prix from start to finish and then a new rear wing arrives and goes over to the other side of the garage," Webber said.
"You just think there was a bit of an agenda going on.
"They were very keen to keep (Vettel) probably a little bit happier because again, I was an old dog, I was the guy who was supposed to be a little bit washed up."
Tune into the ABC tonight at 8pm for an explosive edition of Australian Story.