Lexus assessing possible Australian GT entry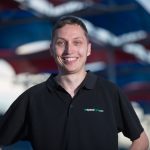 Lexus is weighing up a future entry into the Australian GT Championship having held preliminary discussions with series organisers.
Representatives from Lexus Australia met with championship owner Tony Quinn at Phillip Island last month to investigate the series, as the Japanese marque assesses potential motorsport programs in the Asia Pacific region.
The luxury car manufacturer has recently developed an RC F GT3 race car which would be eligible for the Australian GT Championship and Bathurst 12 Hour.
The RC F GT3 is set to debut in Germany's VLN series next month with Farnbacher Racing and Swiss outfit Emil Frey Racing.
Quinn said AGTC would welcome Lexus with open arms but was quick to stress that nothing concrete is currently in place.
"We have had a meeting with Lexus they were all very nice to us and I think it fits with their global strategy but it will be up to them," Quinn told Speedcafe.com.
"They are most welcome to come to the championship and they have a eligible car.
"Lexus is a decent company and they will put on a good show with a good car.
"They are just having to look to see what best fits their market."
A spokesman for Lexus Australia told Speedcafe.com that the manufacturer has no plans at this stage for any involvement in Australian motorsport next year.
CEO Sean Hanley stressed at the launch of its V8 Supercars Safety Car program in February that the company will spend 2015 assessing its motorsport options, including the possibility of entering V8 Supercars as a competitor.
Australian GT is meanwhile set to welcome a fleet of new GT3 cars from several manufacturers next year.
Melbourne Performance Centre is expected to run four new Audi R8 LMS GT3s, while Maranello Motorsport has ordered three of the yet to be launched Ferrari 488 GT3s.
Former Australian GT champion Peter Hackett is also forging ahead with a plan to return to the championship behind the wheel of Mercedes' new AMG GT3.
Speedcafe.com also understands enquiries have been lodged to bring the yet to be homologated BMW M6 and the latest GT3 iteration of Porsche's 911 GT3 R to the championship.
Meanwhile, a plan to introduce an endurance element to the championship next year is gathering momentum after receiving approval from CAMS.
The AGTC is working on a schedule which consists of five one hour sprint rounds and up to four three hour endurance meetings, including visits to New Zealand venues Hampton Downs and Highlands Park.
"I've had a very successful meeting with CAMS and I have to compliment them on their commercial realism and they were very cooperative, we both want to achieve the same things," added Quinn.
"CAMS have very much approved of the plan we have at the moment for a sprint and endurance series which is very encouraging as that was always a potential hiccup.
"They said they were more than happy with the way we conduct business and spoke highly of our operational and commercial operation.
"I think we can forge ahead in building something that everyone can enjoy."
Progress on forming the schedule for next season is expected to be made at the Castrol Edge Townsville 400 when Quinn is due to meet with V8 Supercars.