Kyle Busch beats brother Kurt at Sonoma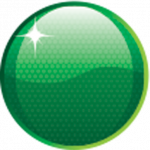 Kyle Busch has come back from leg fractures to score his first win of the NASCAR Sprint Cup season and lead home brother Kurt at the Toyota-Save Mart 350 at Sonoma Raceway.
It was the first time the brothers had taken a 1-2 result in the Sprint Cup and makes him the 11th different race winner of 2015.
It was only Kyle Busch's fifth start of the season, after he crashed heavily in the second-tier XFinity race at Daytona at the start of the year. In that crash he broke one lower leg and had fractures in the other ankle.
The Toyota driver collected his fourth career win on a road course with a classy drive, all despite discomfort from his leg injuries.
After seeing his brother dominated he first half of the race, Kyle Busch was in the top 10 throughout as a wide range of strategies played out. Caution periods seemed to come around every pit window, as teams tried a mixture of two and three stops strategies.
The race appeared set to go the way of Jimmie Johnson, but a late caution when Casey Mears had his rear axle come apart set-up an exciting dash to the flag. Johnson decided to stay out, while just about every car behind came to pit road for fresh tyres.
Kyle Busch won the race off pit road and re-started from sixth place with seven laps to run. After getting in front of a spirited Clint Bowyer; he picked-off Matt Kenseth, Ricky Stenhouse Jr., Jeff Gordon and Jamie McMurray, before taking the lead from Johnson all within two laps.
Kurt Busch got by Bowyer with two laps to run, but his younger brother was too far up the road and came home half-a-second in front.
There was plenty of action throughout the race with AJ Allmendinger running in the top three throughout the first half of the race. However, fuel pressure issues sent him to the garage on lap 64 of 110.
Martin Truex Jr.'s great run of top-10 finishes went out the window when he crashed into the tyre barriers after a side-by-side battle with David Ragan on lap 29. Ragan was then involved in an incident that ended both his and Carl Edwards'race.
Joey Logano took the award for the bravest move, when he swept in front of a spluttering Justin Algaier who had run out of fuel on the track. With the threat of a caution coming out for Algaier, Logano literally left inches as he dived between the slow car and the pit wall to avoid any threat of a yellow flag.
RESULTS: Toyota-Save Mart 350 – Sonoma Raceway 
| | | | | | | | | | |
| --- | --- | --- | --- | --- | --- | --- | --- | --- | --- |
| POS. | CAR # | DRIVER | MANUFACTURER | STARTING POS. | LAPS | LAPS LED | FINAL STATUS | POINTS | BONUS POINTS |
| 1 | 18 | Kyle Busch | Toyota | 11 | 110 | 17 | Running | 47 | 4 |
| 2 | 41 | Kurt Busch | Chevrolet | 2 | 110 | 43 | Running | 43 | 1 |
| 3 | 15 | Clint Bowyer | Toyota | 6 | 110 | 4 | Running | 42 | 1 |
| 4 | 4 | Kevin Harvick | Chevrolet | 17 | 110 | 0 | Running | 40 | 0 |
| 5 | 22 | Joey Logano | Ford | 19 | 110 | 0 | Running | 39 | 0 |
| 6 | 48 | Jimmie Johnson | Chevrolet | 13 | 110 | 45 | Running | 40 | 2 |
| 7 | 88 | Dale Earnhardt Jr | Chevrolet | 20 | 110 | 0 | Running | 37 | 0 |
| 8 | 5 | Kasey Kahne | Chevrolet | 26 | 110 | 0 | Running | 36 | 0 |
| 9 | 31 | Ryan Newman | Chevrolet | 16 | 110 | 0 | Running | 35 | 0 |
| 10 | 9 | Sam Hornish Jr | Ford | 24 | 110 | 0 | Running | 34 | 0 |
| 11 | 1 | Jamie McMurray | Chevrolet | 18 | 110 | 0 | Running | 33 | 0 |
| 12 | 14 | Tony Stewart | Chevrolet | 7 | 110 | 0 | Running | 32 | 0 |
| 13 | 27 | Paul Menard | Chevrolet | 32 | 110 | 0 | Running | 31 | 0 |
| 14 | 43 | Aric Almirola | Ford | 25 | 110 | 0 | Running | 30 | 0 |
| 15 | 42 | Kyle Larson | Chevrolet | 4 | 110 | 0 | Running | 29 | 0 |
| 16 | 24 | Jeff Gordon | Chevrolet | 5 | 110 | 0 | Running | 28 | 0 |
| 17 | 3 | Austin Dillon | Chevrolet | 37 | 110 | 0 | Running | 27 | 0 |
| 18 | 11 | Denny Hamlin | Toyota | 15 | 110 | 0 | Running | 26 | 0 |
| 19 | 2 | Brad Keselowski | Ford | 10 | 110 | 0 | Running | 25 | 0 |
| 20 | 17 | Ricky Stenhouse Jr | Ford | 40 | 110 | 0 | Running | 24 | 0 |
| 21 | 20 | Matt Kenseth | Toyota | 3 | 110 | 0 | Running | 23 | 0 |
| 22 | 35 | Cole Whitt | Ford | 29 | 110 | 0 | Running | 22 | 0 |
| 23 | 6 | Trevor Bayne | Ford | 31 | 110 | 0 | Running | 21 | 0 |
| 24 | 10 | Danica Patrick | Chevrolet | 21 | 110 | 0 | Running | 20 | 0 |
| 25 | 33 | Alex Kennedy | Chevrolet | 36 | 110 | 0 | Running | 19 | 0 |
| 26 | 32 | Boris Said | Ford | 33 | 110 | 0 | Running | 0 | 0 |
| 27 | 16 | Greg Biffle | Ford | 22 | 110 | 0 | Running | 17 | 0 |
| 28 | 98 | Josh Wise | Chevrolet | 38 | 109 | 0 | Running | 16 | 0 |
| 29 | 83 | Matt DiBenedetto | Toyota | 30 | 109 | 0 | Running | 15 | 0 |
| 30 | 34 | Justin Marks | Ford | 35 | 109 | 0 | Running | 0 | 0 |
| 31 | 7 | Alex Bowman | Chevrolet | 41 | 109 | 0 | Running | 13 | 0 |
| 32 | 26 | Jeb Burton | Toyota | 43 | 109 | 0 | Running | 12 | 0 |
| 33 | 46 | Michael Annett | Chevrolet | 42 | 109 | 0 | Running | 11 | 0 |
| 34 | 95 | Michael McDowell | Ford | 23 | 109 | 0 | Running | 10 | 0 |
| 35 | 51 | Justin Allgaier | Chevrolet | 27 | 107 | 0 | Running | 9 | 0 |
| 36 | 40 | Landon Cassill | Chevrolet | 39 | 99 | 0 | Running | 0 | 0 |
| 37 | 47 | AJ Allmendinger | Chevrolet | 1 | 98 | 1 | Running | 8 | 1 |
| 38 | 13 | Casey Mears | Chevrolet | 8 | 97 | 0 | Rear Axle | 6 | 0 |
| 39 | 55 | David Ragan | Toyota | 9 | 78 | 0 | Accident | 5 | 0 |
| 40 | 19 | Carl Edwards | Toyota | 14 | 78 | 0 | Accident | 4 | 0 |
| 41 | 23 | J.J. Yeley | Toyota | 34 | 71 | 0 | Accident | 0 | 0 |
| 42 | 78 | Martin Truex Jr | Chevrolet | 12 | 31 | 0 | Accident | 2 | 0 |
| 43 | 38 | David Gilliland | Ford | 28 | 20 | 0 | Accident | 1 | 0 |
STANDINGS 
| | | | | | | | | |
| --- | --- | --- | --- | --- | --- | --- | --- | --- |
| POS | DRIVER | POINTS | BEHIND | STARTS | WINS | TOP 5 | TOP 10 | DNF |
| 1 | Kevin Harvick | 616 | Leader | 16 | 2 | 11 | 14 | 0 |
| 2 | Martin Truex Jr | 563 | -53 | 16 | 1 | 5 | 14 | 1 |
| 3 | Joey Logano | 559 | -57 | 16 | 1 | 9 | 12 | 0 |
| 4 | Jimmie Johnson | 546 | -70 | 16 | 4 | 9 | 11 | 0 |
| 5 | Dale Earnhardt Jr | 545 | -71 | 16 | 1 | 8 | 10 | 1 |
| 6 | Brad Keselowski | 505 | -111 | 16 | 1 | 3 | 9 | 1 |
| 7 | Jamie McMurray | 497 | -119 | 16 | 0 | 2 | 7 | 1 |
| 8 | Kasey Kahne | 483 | -133 | 16 | 0 | 2 | 6 | 1 |
| 9 | Matt Kenseth | 479 | -137 | 16 | 1 | 5 | 9 | 1 |
| 10 | Kurt Busch | 469 | -147 | 13 | 2 | 6 | 8 | 0 |
| 11 | Jeff Gordon | 462 | -154 | 16 | 0 | 2 | 8 | 1 |
| 12 | Paul Menard | 452 | -164 | 16 | 0 | 2 | 4 | 1 |
| 13 | Denny Hamlin | 438 | -178 | 16 | 1 | 3 | 6 | 1 |
| 14 | Ryan Newman | 435 | -181 | 16 | 0 | 4 | 9 | 1 |
| 15 | Aric Almirola | 431 | -185 | 16 | 0 | 1 | 1 | 1 |
| 16 | Clint Bowyer | 430 | -186 | 16 | 0 | 1 | 5 | 0 |
| 17 | Carl Edwards | 405 | -211 | 16 | 1 | 1 | 2 | 1 |
| 18 | Kyle Larson | 390 | -226 | 15 | 0 | 1 | 5 | 2 |
| 19 | Danica Patrick | 377 | -239 | 16 | 0 | 0 | 2 | 0 |
| 20 | Greg Biffle | 368 | -248 | 16 | 0 | 1 | 2 | 0 |
| 21 | Casey Mears | 345 | -271 | 16 | 0 | 0 | 1 | 2 |
| 22 | Austin Dillon | 341 | -275 | 16 | 0 | 0 | 1 | 2 |
| 23 | AJ Allmendinger | 329 | -287 | 16 | 0 | 0 | 2 | 3 |
| 24 | Sam Hornish Jr | 307 | -309 | 16 | 0 | 0 | 2 | 1 |
| 25 | David Ragan | 304 | -312 | 16 | 0 | 1 | 1 | 2 |
| 26 | Tony Stewart | 301 | -315 | 16 | 0 | 0 | 1 | 3 |
| 27 | Ricky Stenhouse Jr | 286 | -330 | 16 | 0 | 1 | 1 | 1 |
| 28 | Trevor Bayne | 284 | -332 | 16 | 0 | 0 | 1 | 1 |
| 29 | David Gilliland | 263 | -353 | 16 | 0 | 0 | 0 | 2 |
| 30 | Cole Whitt | 261 | -355 | 16 | 0 | 0 | 0 | 1 |
| 31 | Justin Allgaier | 260 | -356 | 16 | 0 | 0 | 1 | 3 |
| 32 | Brett Moffitt | 215 | -401 | 13 | 0 | 0 | 1 | 0 |
| 33 | Alex Bowman | 208 | -408 | 15 | 0 | 0 | 0 | 2 |
| 34 | Michael Annett | 187 | -429 | 16 | 0 | 0 | 0 | 1 |
| 35 | Josh Wise | 171 | -445 | 15 | 0 | 0 | 1 | 3 |
| 36 | Matt DiBenedetto | 163 | -453 | 13 | 0 | 0 | 0 | 0 |
| 37 | Kyle Busch | 125 | -491 | 5 | 1 | 1 | 2 | 2 |
| 38 | Michael McDowell | 111 | -505 | 8 | 0 | 0 | 0 | 0 |
| 39 | Jeb Burton | 97 | -519 | 12 | 0 | 0 | 0 | 2 |
| 40 | Alex Kennedy | 67 | -549 | 7 | 0 | 0 | 0 | 0 |
| 41 | Bobby Labonte | 38 | -578 | 2 | 0 | 0 | 0 | 0 |
| 42 | Brian Vickers | 32 | -584 | 2 | 0 | 0 | 0 | 0 |
| 43 | Michael Waltrip | 26 | -590 | 2 | 0 | 0 | 0 | 0 |
| 44 | Reed Sorenson | 22 | -594 | 2 | 0 | 0 | 0 | 0 |
| 45 | Mike Wallace | 8 | -608 | 1 | 0 | 0 | 0 | 0 |
| 46 | Ron Hornaday Jr | 2 | -614 | 1 | 0 | 0 | 0 | 1 |
| 47 | Ryan Blaney | 0 | -616 | 6 | 0 | 1 | 1 | 3 |
| 48 | Brian Scott | 0 | -616 | 4 | 0 | 0 | 0 | 2 |
| 49 | Ty Dillon | 0 | -616 | 4 | 0 | 0 | 0 | 0 |
| 50 | J.J. Yeley | 0 | -616 | 15 | 0 | 0 | 0 | 3 |
| 51 | Regan Smith | 0 | -616 | 4 | 0 | 0 | 0 | 0 |
| 52 | Chase Elliott | 0 | -616 | 3 | 0 | 0 | 0 | 0 |
| 53 | Matt Crafton | 0 | -616 | 1 | 0 | 0 | 0 | 0 |
| 54 | Johnny Sauter | 0 | -616 | 1 | 0 | 0 | 0 | 0 |
| 55 | Chris Buescher | 0 | -616 | 5 | 0 | 0 | 0 | 0 |
| 56 | Landon Cassill | 0 | -616 | 16 | 0 | 0 | 0 | 4 |
| 57 | Boris Said | 0 | -616 | 1 | 0 | 0 | 0 | 0 |
| 58 | Brendan Gaughan | 0 | -616 | 7 | 0 | 0 | 0 | 2 |
| 59 | Justin Marks | 0 | -616 | 1 | 0 | 0 | 0 | 0 |
| 60 | Mike Bliss | 0 | -616 | 8 | 0 | 0 | 0 | 0 |
| 61 | Joe Nemechek | 0 | -616 | 1 | 0 | 0 | 0 | 0 |
| 62 | Travis Kvapil | 0 | -616 | 1 | 0 | 0 | 0 | 0 |
| 63 | Joey Gase | 0 | -616 | 2 | 0 | 0 | 0 | 1 |
| 64 | Jeff Green | 0 | -616 | 1 | 0 | 0 | 0 | 0 |
| 65 | Erik Jones | 0 | -616 | 1 | 0 | 0 | 0 | 0 |
| 66 | Tanner Berryhill | 0 | -616 | 0 | 0 | 0 | 0 | 0 |