Marquez disputes Rossi win after final lap clash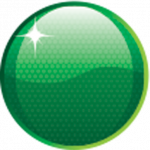 A disgruntled Marc Marquez believes he should have been awarded victory in the Dutch Grand Prix following final lap contact with eventual winner Valentino Rossi.
The Honda rider attempted a final corner lunge on Rossi which resulted in light contact, forcing the Yamaha rider to cut the chicane and rejoin ahead of Marquez before taking the chequered flag.
Rossi and Marquez had been involved in a thrilling race long dice for victory which saw the duo both enjoy spells in the lead.
Marquez was disappointed with the outcome with the reigning world champion confident his move was well judged and that Rossi's resulting action secured him the victory.
"I feel that we won the race," said Marquez.
"I don't think anybody wanted the contact, but I think what I did was the perfect last chicane.
"What I know is I did (it) the correct way because I didn't go outside the track."
Rossi refuted Marquez's claims suggesting the pair should take a look at the video footage of the incident.
The nine-time world champion said he had no option but to cut the chicane.
"Maybe it's better that we see the images another time as everybody has his own idea," said Rossi.
"I wanted to make the chicane and I was on the line.
"Unfortunately his touch put me on the outside and I didn't have a chance to stay on the line."
Race Direction investigated the clash but decided to take no further action.
Rossi's victory has opened up a 10 point lead over Yamaha team-mate Jorge Lorenzo in the MotoGP Championship standings.