Allmendinger takes Sonoma pole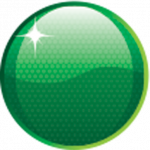 AJ Allmendinger has set the fastest time in qualifying at Sonoma, the first of only two road course races of the NASCAR season.
Allmendger, who held off a determined Marcos Ambrose, to win at the Sprint Cup's other road course race at Watkins Glen last year, will share the front row with Kurt Busch.
With race winners all but guaranteed a spot in NASCAR's Chase for the Sprint Cup, Allmendinger will be one of the hot favourites to win the race.
Although known as a road course specialist, it was his third career NASCAR pole and first on a track which requires drivers to right as well as left.
Allmendinger set a time of 1:14.385, 0.166-sec faster than Kurt Busch; who lost his best lap when brother Kyle spun at Turn 10 to bring out a red flag with 7:03 left in the final 10-minute session.
"It's a solid start, but the prize is tomorrow," said Allmendinger.
"We knew that, if we go do our job, and if I do my job tomorrow, and we have solid pit stops, and we just take care of business, at the end we should give ourselves a chance. And that's all we can ask for."
The road course races over recent years had always drawn focus on Marcos Ambrose, but his replacement, Sam Hornish Jr., will have plenty of work to do starting down in 24th.
QUALIFYING: Toyota – Save Mart 350 : Sonoma Raceway
 

| POS. | CAR # | DRIVER | MANUFACTURER | SPONSOR | MPH | BEST TIME | BEHIND |
| --- | --- | --- | --- | --- | --- | --- | --- |
| 1 | 47 | AJ Allmendinger | | Kingsford Charcoal | 96.310 | 74.385 | Leader |
| 2 | 41 | Kurt Busch | | Haas Automation | 96.095 | 74.551 | –0.166 |
| 3 | 20 | Matt Kenseth | | Dollar General | 96.001 | 74.624 | –0.239 |
| 4 | 42 | Kyle Larson | | Viva Vantage | 95.932 | 74.678 | –0.293 |
| 5 | 24 | Jeff Gordon | | AARP MEMBER ADVANTAGES | 95.905 | 74.699 | –0.314 |
| 6 | 15 | Clint Bowyer | | 5-Hour Energy | 95.884 | 74.715 | –0.330 |
| 7 | 14 | Tony Stewart | | Mobil 1 / Bass Pro Shops | 95.663 | 74.888 | –0.503 |
| 8 | 13 | Casey Mears | | No. 13 GEICO Chevrolet SS | 95.563 | 74.966 | –0.581 |
| 9 | 55 | David Ragan | | Aaron's Dream Machine | 95.497 | 75.018 | –0.633 |
| 10 | 2 | Brad Keselowski | | Alliance Truck Parts | 95.298 | 75.175 | –0.790 |
| 11 | 18 | Kyle Busch | | M&M's Crispy | 95.293 | 75.179 | –0.794 |
| 12 | 78 | Martin Truex Jr | | Furniture Row/Visser Precision | 95.177 | 75.270 | –0.885 |
| 13 | 48 | Jimmie Johnson | | LOWE'S PRO SERVICES | 95.756 | 74.815 | –0.430 |
| 14 | 19 | Carl Edwards | | Stanley | 95.733 | 74.833 | –0.448 |
| 15 | 11 | Denny Hamlin | | FedEx Freight | 95.554 | 74.973 | –0.588 |
| 16 | 31 | Ryan Newman | | WIX Filters | 95.531 | 74.991 | –0.606 |
| 17 | 4 | Kevin Harvick | | Folds of Honor / Outback Steakhouse / Budweiser | 95.477 | 75.034 | –0.649 |
| 18 | 1 | Jamie McMurray | | CESSNA | 95.436 | 75.066 | –0.681 |
| 19 | 22 | Joey Logano | | Shell Pennzoil | 95.417 | 75.081 | –0.696 |
| 20 | 88 | Dale Earnhardt Jr | | Microsoft | 95.390 | 75.102 | –0.717 |
| 21 | 10 | Danica Patrick | | GoDaddy | 95.366 | 75.121 | –0.736 |
| 22 | 16 | Greg Biffle | | Ortho Ford Fusion | 95.345 | 75.138 | –0.753 |
| 23 | 95 | Michael McDowell | | KLOVE Radio | 95.336 | 75.145 | –0.760 |
| 24 | 9 | Sam Hornish Jr | | Jacob Companies | 95.208 | 75.246 | –0.861 |
| 25 | 43 | Aric Almirola | | Nathans Famous | 95.084 | 75.344 | –0.959 |
| 26 | 5 | Kasey Kahne | | Great Clips | 95.006 | 75.406 | –1.021 |
| 27 | 51 | Justin Allgaier | | Brandt | 94.920 | 75.474 | –1.089 |
| 28 | 38 | David Gilliland | | Love's Travel Stops | 94.841 | 75.537 | –1.152 |
| 29 | 35 | Cole Whitt | | Uponor | 94.805 | 75.566 | –1.181 |
| 30 | 83 | Matt DiBenedetto | | Burger King | 94.714 | 75.638 | –1.253 |
| 31 | 6 | Trevor Bayne | | Advocare Ford Fusion | 94.534 | 75.782 | –1.397 |
| 32 | 27 | Paul Menard | | Richmond/Menards | 94.527 | 75.788 | –1.403 |
| 33 | 32 | Boris Said | | Loss Prevention Group | 94.477 | 75.828 | –1.443 |
| 34 | 23 | J.J. Yeley | | Dr Pepper | 94.441 | 75.857 | –1.472 |
| 35 | 34 | Justin Marks | | Dockside Logistics | 94.320 | 75.954 | –1.569 |
| 36 | 33 | Alex Kennedy | | Media Cast | 94.132 | 76.106 | –1.721 |
| 37 | 3 | Austin Dillon | | Dow | 94.048 | 76.174 | –1.789 |
| 38 | 98 | Josh Wise | | Dogecoin | 93.996 | 76.216 | –1.831 |
| 39 | 40 | Landon Cassill | | TBA | 92.970 | 77.057 | –2.672 |
| 40 | 17 | Ricky Stenhouse Jr | | Fastenal Ford Fusion | 92.958 | 77.067 | –2.682 |
| 41 | 7 | Alex Bowman | | Golden Corral | 92.885 | 77.128 | –2.743 |
| 42 | 46 | Michael Annett | | Bene-fit | 92.378 | 77.551 | –3.166 |
| 43 | 26 | Jeb Burton | | Maxim Fantasy Sports | 92.251 | 77.658 | –3.273 |