Track alteration forces Safety Car Formula E start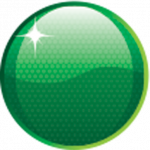 Racing will begin under the Safety Car at the FIA Formula E Championship final round due to a modification to London's Battersea Park circuit.
Event organisers were called into action when drivers complained of a bump in the middle of Turn 1 at the newly constructed Battersea Park circuit, which hosts this weekend's double header title decider.
The field struggled to navigate the corner at speed with the bump causing a suspension failure for Jerome D'Ambrosio in the opening practice session.
As a result, track modifications were made to the corner on safety grounds with organisers installing a temporary barrier to re-profile the entry of Turn 1.
The championship confirmed that the installation of TechPro barriers to the corner will see Saturday's race start under the Safety Car with no overtaking permitted at that point on the circuit.
Stan Sport is the only way to watch every round of the Formula E. Click here for all the action streaming ad-free, live and on demand.
TechPro barriers have been installed at T1 as a safety precaution. Overtaking is not permitted and the race will start under safety car

— FIAFormulaE (@FIAformulaE) June 27, 2015
Jean-Eric Vergne topped the times in a shortened second practice session caused by the circuit alterations.