MotoGP reveals rule changes to safeguard future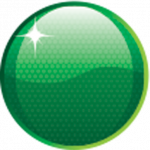 MotoGP has announced a raft of regulation changes designed to safeguard the sport's future through to 2021.
The new regulations will impose a freeze on technical regulations alongside a grid size cap and the introduction of financial measures aimed to protect smaller private teams.
The move was announced during a press conference at Assen, which included MotoGP promoters Dorna Sports, IRTA, the association which represents teams, and the sport's governing body FIM.
From 2017 onwards the MotoGP field will be capped at 24 riders, one less than this year's grid, with a minimum entry of 22 bikes.
As a result, any new manufacturers wishing to join will have to reach an agreement with an existing team to secure an entry to the championship.
However, series promoters Dorna has the right to purchase the entries of the two lowest placed teams in the championship.
"We will not admit any other teams or manufacturers if we're over 22 riders; this is to support the teams that have been participating in MotoGP," said Dorna Sports CEO Carmelo Ezpeleta.
"Dorna also have the right to buy the slot of the last two teams in the championship each year. This is a right and not an obligation.
"Hopefully we don't need to use this right. If any new manufacturers arrive they will be obliged to reach an agreement with an existing private team, we will not admit new manufacturers as we have done in the past."
The six participating manufacturers committed from 2017, Honda, Yamaha, Suzuki, Ducati, Aprilia and KTM, will have to produce at least two and no more than four bikes available for purchase to customer teams.
These machines will be capped at €2.2 million per year which excludes crash damage.
Dorna will also increase its payments to teams to ensure the market place remains viable for the entire grid.
"The contribution from Dorna to the manufacturers, and especially the private teams, will see more than a 30 per cent increase between 2016 to 2017,"  added Ezpeleta.
"With this contribution, especially to the private teams, the teams will have enough resources to pay the leasing from the manufacturers at the previously mentioned price."
It was also confirmed that the technical regulations and electronics packages used by teams will remain stable from 2017-2021.
Any changes to these new regulations will be made on safety grounds, or if a unanimous agreement is reached by teams.
MotoGP also intends to contest an 18 round championship although Dorna has not ruled out extending this to 20 races.
Austria is set to join the 2016 schedule while Indonesia is keen to return to the calendar in the near future.