Rider dies in Pikes Peak Hill Climb crash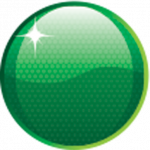 Motorcycle rider Carl Sorensen has died following a crash at the famous Pikes Peak International Hill Climb.
The 39-year-old American road racer plunged off the side of the mountain course near the summit during qualifying.
Event organisers cancelled the remainder of the session in the wake of the accident.
Sorensen's death comes a year after Texas rider Bobby Goodin lost his life at the hill climb when he lost control of his bike after reaching the finish line.
The Pikes Peak International Hill Climb Board of Directors and Sorensen's family have released the following statement.
"The collective hearts of the Colorado Springs community and the Board of Directors of The Pikes Peak International Hill Climb, share the grief and pain of Carl Sorensen's family, friends and fans over his untimely death.
"Throughout the 92 years that this unique race has been conducted on America's Mountain, we have experienced the ultimate joy in triumph, the disappointment of failure and now, the unexpected heartbreak of the loss of a competitor, whose love of the race brought him to Pikes Peak.
"We mourn the tragic death of Carlton and he will be in all of our hearts this Sunday for the 93rd Race to the Clouds.
"He will be remembered as a loving husband, father, son, brother, and friend with a tremendous sense of humour and a passion for racing.
"He left our lives while doing something that he loved, and it is the only thing that has the ability to deal with the reality of life, the acceptance of the competitors of the dangers in the race, and the heart and soul of a great man.
"With our deepest condolences,
"The Family of Carl Sorensen and Board of Directors of the Pikes Peak International Hill Climb."