Assen confirms 2016 Dutch GP format switch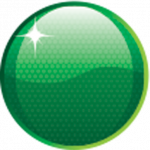 The MotoGP Dutch Grand Prix will move from its traditional Saturday race day slot next year following a decision from the TT Assen board.
Assen's board of directors confirmed the 2016 event will conform with the rest of the MotoGP calendar by hosting the event from Friday to Sunday.
The move, which arrives on the eve of this year's event, will see the Dutch Grand Prix abandon its traditional Saturday race slot in a bid to attract more spectators, according to the circuit's directors.
"By changing to Sunday from 2016, it is expected that larger numbers of spectators will visit the track," read a statement from the circuit's board of directors.
"In the current Dutch leisure pattern a top sporting event on a Sunday is more attractive than on a Saturday.
"On Sundays there is also more media exposure for these top sporting events, which is something the TT Assen will definitely benefit from.
"This has also proven to increase visitor numbers.
"By moving the training days to Friday and Saturday, the TT Assen becomes more attractive for a multi-day visit and therefore also for the purchase of all-in tickets.
"The decision to move the race to Sunday was made out of sheer necessity.
"With an increase in the number of visitors, the Board expects the turnover of the TT to increase by 5-10 percent in the medium-to-long term.
"This extra revenue will be used to continue to cover the increasing operational costs of the event and to secure the license in the long term, and to be able to guarantee financial cover for new investments in public facilities."
Meanwhile, Honda set the pace in Thursday practice with Dani Pedrosa fastest from team-mate Marc Marquez and championship leader Valentino Rossi.