New chassis for Rossi and Marquez in Assen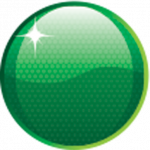 MotoGP championship leader Valentino Rossi and Marc Marquez will trial new chassis at this weekend's Dutch Grand Prix at Assen.
Rossi heads into the race with a one point lead after witnessing his Yamaha team-mate Jorge Lorenzo win the last three grands prix to close the gap in the championship.
The nine-time world champion has revealed he will use a new chassis at Assen as he searches for extra pace to boost his title bid.
Rossi, who recently debuted the component in a private test at Aragon, is expected to run the chassis in practice before making a decision to adopt it for the race.
"The plan was to try the new frame at two different tracks and it was important to try in Barcelona (Official test) because we can compare back to back from the race, but the conditions were very bad," said Rossi.
"We only tried the new frame in Aragon and I think we will try it tomorrow and to fully understand it in practice if we have something better or not."
Rossi is not the only rider trialling a new chassis with reigning champion Marquez set to revert to a 2014 chassis, as he looks to ignite his campaign.
The double world champion has slipped 69 points adrift of Rossi in the championship after consecutive retirements at Mugello and Catalunya.
Marquez has struggled to find his rhythm on the 2015 specification Honda, which has resulted in a move to last year's chassis.
The 22-year-old briefly tested the chassis fitted with 2015 components at Barcelona earlier this month.
"It was good and I will use here," said Marquez, who is wary of Yamaha's strength this weekend.
"The feeling (with the 2014 chassis) was more-or-less what I had last year. I was able to do more mistakes and less risk.
"With this year's (2015 chassis) we are able to be really fast over one lap, but during the race it is so difficult to be consistent and just one small mistake and you crash.
"I think we are getting closer to the solution – to the confidence and the feeling of what I had last year. But it is not a case of finding one solution to put on or off and everything will work.
"I think we need to continue in this way because every race I feel better. In Mugello and Montmelo we worked hard and now we have a base, but still we need to work because both Yamaha riders are strong.
"It is not only their bike – they have good confidence and are pushing a lot.
"We know it will be difficult to beat them (Yamaha) here, but we will try to be closer and even closer again in Germany."