US-Qatari consortium eyeing F1 stake bid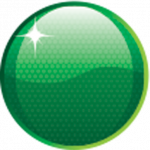 A US-Qatari led consortium is reportedly closing in on a deal to purchase a sizeable stake in Formula 1.
British newspaper the Financial Times claims that RSE Ventures and Qatar Sports Investments are weighing up a bid for a 35 percent share of F1 from the CVC Capital Partners group, believed to be worth $7-8 billion US dollars.
RSE Ventures is headed by Stephen Ross, the owner of the Miami Dolphins American Football team, while Qatar Sports Investments is part of the Qatar Investment Authority, the country's sovereign wealth fund.
The consortium is undertaking due diligence with a formal bid yet to be tabled.
Formula 1 boss Bernie Ecclestone claims to be unaware of any forthcoming deal when quoted in the Financial Times article.
However, Ecclestone went on reveal that a successful bid would see him sell his five percent share in the sport.
"My shares will be sold together with theirs," said Ecclestone.